Could You Imagine Your Flight in a Plane Without Windows?
1 min read
The Centre for Process Innovation (CPI), a British technology research company, thinks they have got the next smart step in aviation transportation. Their plan is to remove the windows from passenger planes and replace them with OLED touch- screens which extend along the plane's entire length and display the view from outside through cameras mounted on the plane's exterior.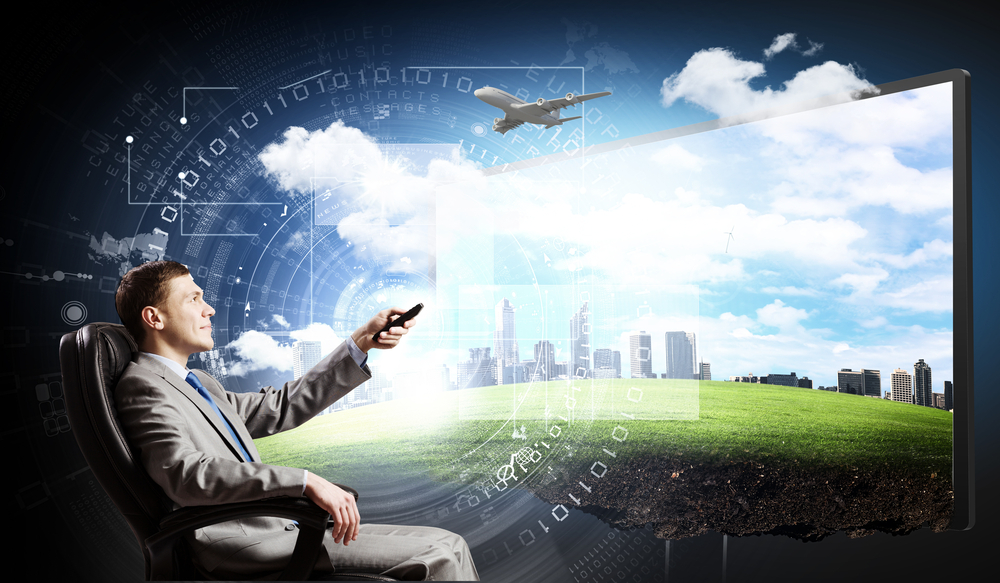 The Future for Aircrafts
Changing heavy aircrafts' windows with uber- light smart screens could help cut fuel consumption and tickets prices. According to CPI, windows are one of the biggest sources of unnecessary weight in passenger planes. The OLED screens that replace the windows would display the view outside and allow passengers to choose entertainment and stewardess service. The new screens would allow passengers not only a broader view of what happens behind the plane but also the chance to check e-mails on a smart screen.
Next generation commercial aircrafts may include full- length screens, instead of windows, allowing constant views of the world outside. Passengers would be able to switch the view on and off, according to their preference. The smart screens would also enable passengers to work online or identify prominent sights by tapping the screen.
The New Project
The project idea suggests large, hi- definition, ultra thin and lightweight displays, which could form the inside of the aircraft's main body, displaying images of the exterior from cameras mounted on the outside of the plane. Calculations show that a 1% decrease in airplane weight could help to cut  fuel consumption by 0.75%, which means lower fares for passengers.
This innovative idea arose after the discussions about how printable electronics could be used. The Business Unit Director for Printable Electronics at CPI, Dr Jon Helliwell, claimed that after talking with people in aerospace, they realized there was a need to reduce aircraft weight. By replacing windows in favour of walls of screens on panels, the aircraft body could be lighter.
These futuristic plans would involve screen panels which would reflect whichever outside view the passenger desired, also changing in accordance with the direction of their eyes. These screens would be made using organic light- emitting diodes (OLEDs)- a combination of materials which give out their own light when activated by electricity.
However, there are some problems regarding this technology, mainly installation costs and the technology's sensitivity to moisture, which means they are generally encased in inflexible glass, most often used in mobile phones and televisions. The key development would be flexible OLEDs which would allow the creation of screens suitable for airplanes.
The Centre for Process Innovation
CPI is responsible for this project. CPI is an organisation based across north- east England which works with companies to develop new products, such as new technology which is used in mobile phones and televisions. The representatives of CPI are sure that this innovation could dramatically change commercial aviation. The CPI is one of seven bodies under the High Value Manufacturing Catapult, an umbrella group which receives government funding to drive growth in manufacturing. One of the areas CPI operates in is identifying challenges in the industry and finding ways to overcome them.
One of the first steps in developing OLEDs is a mask which will help treat eye diseases among people with diabetes. The device from PolyPhotonix, which was developed at CPI, aims to stop the breakdown of blood vessels during sleep. This breakdown is a result of diabetes. This device tricks the eye into thinking it's a daytime, and thereby prevents the breakdown of blood vessels.
The idea of displays lining the inside walls of planes could turn into a reality in 10 years period.