Global Entrepreneurship Week in the UK
1 min read
Starting 17th and lasting to 23rd of November the Global Entrepreneurship Week (GEW) takes place in the UK. This is the event which aims to "inspire and empower" the next generation of entrepreneurs and it is the world's largest campaign to promote entrepreneurship.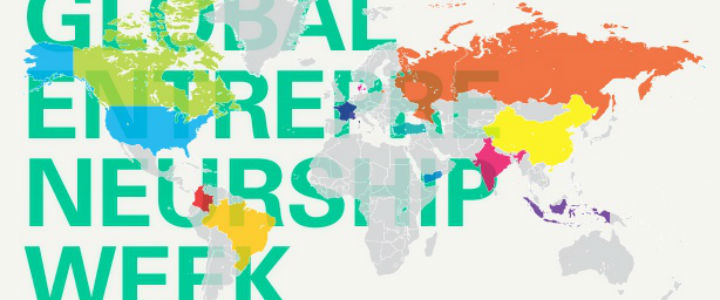 The initiative takes place simultaneously in more than 140 countries, with some 30,000 events run by 25,000 different organizations across the world, from local schools to multinational corporations. Every year, thousands of events and activities happen during Global Entrepreneurship Week.
In its eighth year, Global Entrepreneurship Week started life as Enterprise Week in the UK. From humble beginnings, the campaign has ballooned into an international phenomenon. This year, in the UK alone, 300,000 people take part in more than 2,000 events.
Youth Business International (YBI), the non- for- profit organization which helps young people to start their own business, is this year's UK host together with Barclays. The theme is "Get Connected" after a survey of last year's participants found that 43pc stated that making new contacts was a top priority.
Global Entrepreneurship Week events
On Tuesday there is a StartUp Summit in Edinburgh, a one- day interactive summit which celebrates the UK's bright future and the innovators who will usher in it. There will be high- energy panels, captivating keynotes, interactive breakout sessions, there is a strong leaning towards encouraging young entrepreneurs at the conference.
GEW UK will also see the return of Women's Entrepreneurship Day. The partners at Virgin StartUp – a member of GEW hosts Youth Business International- are running their Ignition event in London, which provides business tricks and insight for amazing women. The list of them includes former Paralympic athlete and TV presenter Rachael Latham, Jacqueline Gold, chief executive Ann Summers, Louise Court, Cosmopolitan editor-in-chief, and Annabel Karmel MBE, the UK's leading child nutrition expert and best- selling author.
One more event, Thursday Flagship, is another great offer for women in Birmingham. It is hosted by Enterprise Catalyst, the Success in the City: Aspiring Female Entrepreneurs Conference which brings together aspiring entrepreneurs from across the city to gain expert advice, knowledge and support for women who want to start their own business or social enterprise. This conference is designed to assist attendees with practical support and advice, and help them turn their dreams to reality. Topics will cover business planning, market research, social media, public relations, finance, etc.
There is a final Flagship event on Friday which takes back to Scotland, to Aberdeen in the North East. There The Enterprise Conference- Making it Happen will be run for the local business community. This annual event with 500 delegates attending, aims to help participants to find their potential to make things happen. There will be different topics from "failing doesn't mean failure" to "the journey not the destination", this conference is for everyone whether they have started their own business, or would like to do it in the future, or want to grow it.