73% of Students Will Be Unable to Repay Tutition Fee Debts
1 min read
According to a major news report, the current university funding system is unsustainable. There is a high number of students who will never be able to afford student loan repayments after graduating.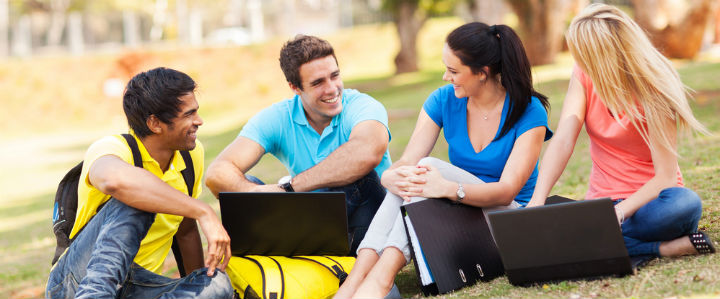 The level of student debt is high, particularly in comparison with the average salary graduates receive  in respectable public sector professions. The Higher Education Commission is particularly concerned about the future level of student debt with financial experts estimating that 73% of all students will still be unable to pay off their loans after 30 years, which is when debts are automatically wiped.
This funding "black hole" is forcing the Government to indirectly subsidize higher education, writing off billions of pounds in student debt, despite the fact that the idea behind raising tuition fees to £9,000 per year was to make universities less reliant on the taxpayer.
The commission, the independent body set up to monitor higher education, concluded that the current university fees system offers the "worst of both worlds" to students, universities and the government, and warns that some institutions are now at risk of "failure".
Student debt is higher in the UK than anywhere else
According to the Institute for Fiscal Studies, the average student debt will be £44,105 – even higher than the US. The commission is particularly concerned that middle earners, such as health professionals, teachers or public sector workers who need a degree to enter their profession will probably not be able to repay their loan within the repayment period.
The government is funding higher education by offering student debt as opposed to directly investing in teaching grants (as it did prior to the introduction of the current system).
Also, the report warns that universities are facing an "annual erosion of real terms income" as a result of cuts to the teaching grant and a fixed cap on fees of £9,000 a year.
On top of that, the decision to lift the cap on the number of students each university can recruit raises the prospect of some weaker universities which lose students to other institutions facing "financial difficulty and potential failure".
The lifting of the cap, which comes next year, will lead to a three- tier university program: one group, the most selective universities, unlikely to expand as they tend not to want to grow undergraduate numbers; a second group with a mixture of selective courses and others less popular, expanding as much as they can and a third group, which previously recruited heavily through clearing, facing pressure to keep up numbers.
The commission has made a series of recommendations to overcome its concerns – including removing international students from the net migration figures and allowing them to work in the UK for two years after graduation. This would enable universities to recruit more students from abroad on higher fees. Other key points include working out a better strategy to recoup debts from students living abroad.