EasyJet Reports Record £581m Profit
1 min read
The airline company easyJet is going to feel the effects of lower oil costs but it also posts record annual profits for the fourth year running.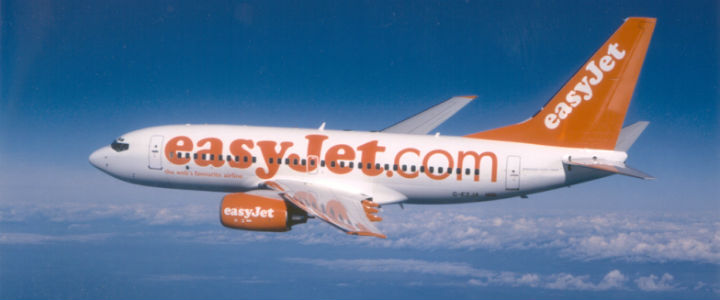 The airline's bookings for the first half of 2015 are already ahead of 2014 but it also faces increasing costs per seat. EasyJet has announced record profits for a fourth successive year as the company continued to keep its position as Europe's second- largest budget airline.
Successful results in 2014
The airline reported a rise in profits by 22% to  £581m for the year ending 30 September 2014, as revenues climbed by 6% to £4.5bn. Passenger numbers were up 6.6% to 64.8 million over the period, with planes flying more than 90% full.  The airline expects customer numbers to continue to grow and reported that advance bookings for the first half of next year were already slightly ahead of 2014. However, fuel costs increased by £69m during the year.
Shareholders, including founder Sir Stelios Haji- Ioannou, will share a £180m windfall, as the airline has raised its ordinary dividend by more than a third to 45.4p per share. Despite the record profits, growth has slowed down since last year and the airline's share price dropped 1% to £15.30 in early trading.
The budget airline faces more competition from a rejuvenated Ryanair, Europe's biggest no- frills carrier, which has benefited from a policy of being nice to customers and imitating easyJet with allocated seating and a push to attract business customers.
Also, it has experienced a successful free, innovation- only reward scheme for passengers flying several times a month, which includes greater flexibility on bookings, price guarantees (if a competitor should undercut easyJet's fare) and a dedicated phone number.
EasyJet has stated that it faces increasing costs per seat, reflecting increased staff costs from opening new airport bases and maintaining its ageing fleet, although the airline will gain from falling oil prices and expects its fuel bill for the first half of the financial year to be £12-22m less than last year.
EasyJet is the dominant airline at Gatwick Airport
In addition, easyJet is the dominant airline at Gatwick airport, where it has negotiated a long- term deal. But the easyJet chief executive McCall said it was "concerning" that the recent Airports Commission evaluation of Gatwick's second runway plan had indicated landing charges would need to be increased in order to pay for it. Additionally, she said that easyJet continued to execute its strategy, delivering another strong performance and enabling easyJet to deliver record profits for the fourth year in a row.
Finally, easyJet has proposed an  increase in the proportion of  profits after tax paid in dividends from one third to 40%, reflecting confidence in the future.  EasyJet has opened up a clear blue sky between itself and the competitors- both legacy and low cost- with the unique and winning combination of the best route network connecting Europe's primary airports, with great value fares and friendly service.