Are You Interested In The Stock Market But Feel Inexperienced? The Robinhood app is here to help
1 min read
This new investing app is intended to help young people who are unfamiliar with trading stocks.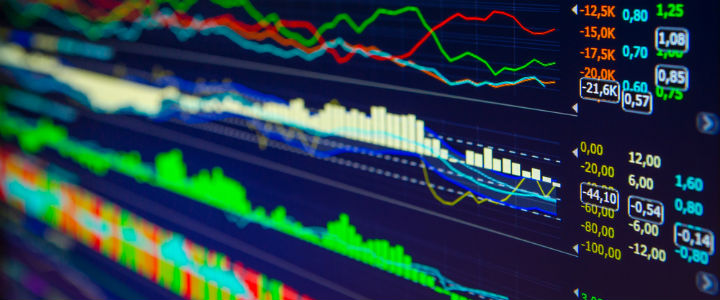 Vlad Tenev and Baiju Bhatt have put their bets in what they thought was a huge untapped market of curious youngsters willing to buy stocks. They have been working on an app which has recently been released "for everyone", after having 700,000 people (average age 26) on the waiting list during its beta version. Numbers show that the founders were on the right line of thought.
What is so good about the app?
Robinhood is a very user friendly app, from the signup process to the user interface. Alike Tinder, it features this "swipe" features, which gives the app some kind of addictive plus. The app targets young students, which normally stay away of stock investments due to the initial costs of doing so. Robinhood's distinctive feature compared to other apps in the same industry is that it allows for quickly buying and selling of stocks, with zero commission per trade and no minimum balance required. It currently only works for US stocks on the New York Stock Exchange and Nasdaq.
Competing apps charge around £4.7 to £3.7 per trade in transaction fees, and normally require minimum balance of £335. Robinhood is free, capturing young people who are generally not willing to pay a fee for such service. The founders, who have met in Stanford, strongly believe that graduates and students avoid the stock investment because of the large fees, and not because of lack of interest. Additionally, the easy-to-use app is very good for those who don't have any experience in the stock market, but are curious to explore it.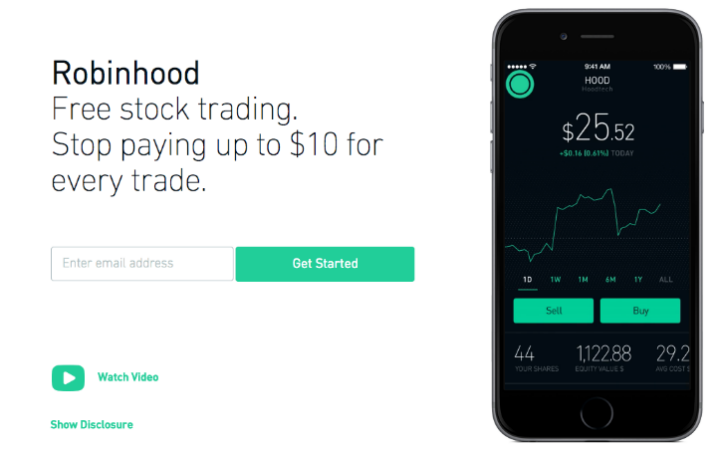 One other feature of the app that helps attract youngsters is the simple design of the mobile app. Alike Mobile Pay in the northern European countries, an app for transferring money which has attracted thousands of people due to its simplicity, Robinhood provides an easy sign-up process and also showcases the "popular" stocks among users. Like with Instagram or Facebook, users can choose to "follow", in this case their favorite stocks. Last step is synchronizing with the bank account details and start buying.
What are the downsides?
Well basically, the downsides are a result of the simple design of the app that makes it so easy to spend a lot of money. Contrary to Tinder or Snapchat, where swiping is completely free, turning into an addict of Robinhood might mean that you are spending a lot of money investing in stocks. Moreover, in order to keep the app simple, the funders decided not to include tips or content, meaning that users won't get any education. In the future though, it is planned to offer a premium feature that will give you access to professional assistance.
You can read more about the app on their website www.robinhood.com