Get The Latest About Smart Data at I-COM Global Summit
1 min read
A Global Forum for Marketing Data and Measurement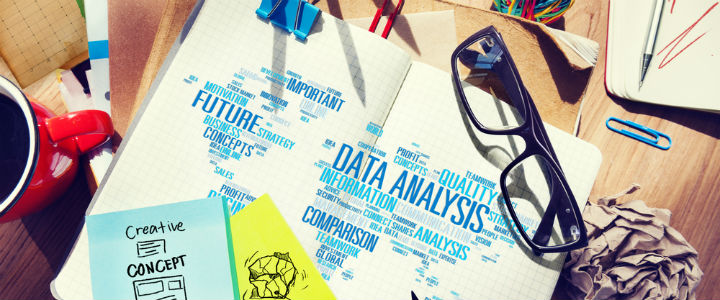 As Internet becomes a key tool in every business, the term big data has become popular in day to day activities to many companies. I-Com is an event that will bring professionals in this area together, to spark interesting debates and other many activities.
When and Where?
The summit will take place from April 27th to April 30th 2015, in San Sebastian, Spain. I-COM is a Global trade body exploring opportunities to achieve business advantage via Marketing Data & Measurement. There are around 100 associations from 40 countries representing marketers, agencies and media owners who support I-COM.
Smart Data: The Value Driven Approach
Building on the success of Seville, I-COM will take its next Global Summit to San Sebastian, Spain. Nestled on the Bay of Biscay, next to the French border, San Sebastian is a world famous Foodie mecca featuring its Pintxo (tapas) bars, Gastronomic Societies, Cider Farms and the highest density of Michelin star restaurants.
The I-COM Global Summit is the world's leading Data & Measurement Strategy event, where the Data Elite gather from around the world to learn, network / trade and lead. It's a unique opportunity to explore the latest opportunities to achieve business advantage from Marketing Data & Measurement.
With the theme of Smart Data, I-COM held in April a highly successful 5th edition of our Global Summit in Seville, Spain with delegates from 40 countries. Top brands like Citibank, Clorox, Coca-Cola, Desigual, Emirates Airlines, GlaxoSmithKline, Hewlett-Packard, Johnson & Johnson, JPMorgan Chase, Kellogg's, Kimberly-Clark, LEGO, L'Oréal, Mass Mutual Financial Group, Mars, Mastercard, Microsoft, Mondelez, Nokia, Panasonic, Pernod Ricard, P&G, Standard Chartered Bank, Starwood Hotels, Target and Virgin Atlantic Airways, participated.
The Summit has several different events:
The I-COM Global Summit is comprised of the following event segments, all held at the same venues, the five star deluxe Starwood Maria Cristina Hotel and the adjacent Victoria Eugenia Theatre.
Roundtables are open or private meetings on a specific topic which bring together a group of professionals wanting to benchmark and collaborate internationally.
Data Creativity Awards – Awarding companies and individuals with extraordinarycontributions to Digital Data & Measurement.
Data Venture Challenge – Competition of the world's top-class startups in the domain of Big Data.
Data Science Hackathon – Showcasing Organisations and their Young Millennial talent from around the world about how they are leveraging value by employing Data Science.
Global Summit Conference – Brings together Digital Data champions to discuss, discover and share trends in the Digital Marketing and Big Data industry.
Emerging Market Regions Forum explores common challenges in Digital Data & Measurement in the emerging markets: Asia Pacific, Central & Eastern Europe, Ibero-America, Middle East and Africa.