For Everyone Passionate About Software Excellence: I T.A.K.E. Unconferece
1 min read
Increase your knowledge and meet professionals in the software industry.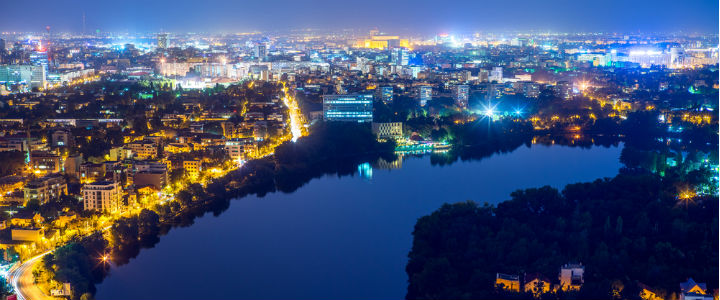 I T.A.K.E. Unconference will take place between May 28-29 in Bucharest, Romania. The conference is targeted to everyone passionate about software excellence. It is an opportunity to level-up your tech skills by attending more than 20 talks, workshops, keynotes and more.
In 2013, I T.A.K.E. started with 150 participants. This number grew to 180 in 2014 and is expected to reach 200-250 in 2015, always keeping the special characteristic of this event: a feeling of community of peers who learn together.
I T.A.K.E. offers a dynamic learning atmosphere and hands-on practice with the latest techniques applied in different languages and technologies. The topics covered will go from software architecture, hardcore programming, quality practices and technical leadership, to developer's life.
Who is organising?
The organiser team is a group of experienced agile-lean developers, trainers and coaches who wanted to design an event that they would also be keen on attending. Their inspiration came from events they love like SoCraTes or ALE, and their idea was to combine traditional sessions and mini-workshops with special sessions where participants could take advantage of the massive brainpower of their peers. With this in mind, they have created Open Space, Product Development, Kata Lounge and Code with a stranger.
The content is not only suitable for technical managers and consultants, but the idea is that anyone interested in software should get enriched by attending this event. Content is geared to software craftsmen, architects, developers, team leaders, CEOs, CTOs, and the like.
Who will speak?
The 3rd edition of I T.A.K.E Unconference will offer a wide range of speakers with valuable knowledge in different fields. Programmers, architects, software developers and other IT professionals will share their knowledge on their field of expertise.
Just to give an idea, these are some of the speakers:
James Lewis, Principal Consultant at ThoughtWorks will talk about "Microservices: Systems that are never done".
Simon Brown, Independent Consultant, will host a session on "Software Architecture as Code".
Andrey Adamovich, Software Architect at Aestas/IT, will talk about "Infrastructure Automation with Gradle and Puppet".
Alex Bolboaca, CTO at MozaicWorks, will give a session on "Usable Software Design".
Marcin Drobik, Software Engineer at Future Processing, will give a talk under the name "From Zero to Hero: Business Increment in 30 Minutes".
Adrian Bolboaca, Software Development Trainer&Coach, will host a session about "Architecture for Disaster Resistant Systems".
There are many more speakers that will cover other aspects related to software excellence. Participants will get a grasp of the hot topics and trends in this industry and will have the chance to build valuable networks.
For more information and registration, visit http://2015.itakeunconf.com/.