Interested In Working In A Startup? UNCUBED Is The Largest Startup Hiring Conference In The World.
1 min read
Get to know about life changing events and valuable networking opportunities.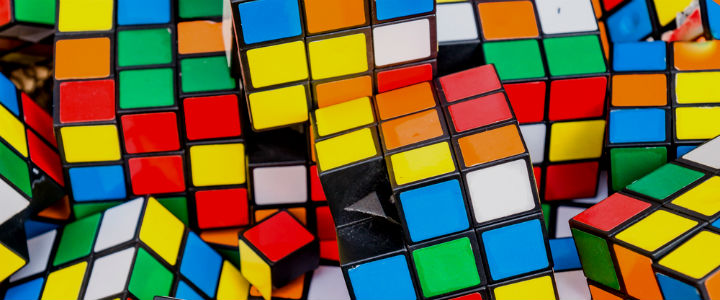 The mission of UNCUBED is to connect people to young, fast growing companies, who have the most interesting jobs. It connects you with exciting companies through content, classes, conferences and jobs. The headquarters are located in Chinatown, NYC.
The funders of UNCUBED want to correct the situation of workers being stuck in a cube reporting to middle management. They aim at connecting people with those revolutionary, young companies that provide fulfilling jobs to forward thinking people. They strive to provide high quality content and videos, and numerous exciting events to get more people "out of the cube".
In words of Tarek Pertew, Co-Founder of UNCUBED, "This is a generation where people can and should be picky about their careers". He emphasizes on the importance of devoting time to learn what we enjoy, in order to be able to find the right job in the future, one that will keep us alive and excited instead of being bored and work to survive.
What is Wakefield?
Wakefield is UNCUBED's daily Email. It is here to fix the gap between the online and offline community, and works with the mission to connect "doers and dreamers with extraordinary companies through digital and experimental content". The content is completely free and of the highest quality, the only thing you need to do is to subscribe. You will then see on your email the latest trends and hot topics in the startup world.
Upcoming Events

UNCUBED conferences are an opportunity to meet the finest high-growth startups around, and to learn digital skills in tech, design and business. The following are just some of a long list of events, where participants will have the chance to meet other entrepreneurs, attend interesting talks and hopefully spark some entrepreneurial spirit too.
Chicago UNCUBED, April 10th
NYC UNCUBED, 8th May
LA UNCUBED, 17th July
You can find all the events here http://uncubed.com/events/
Some Tips To Get Hired In a Startup
If you are interested in working in a startup, then you will probably find Tarek's "10 Tips To Get A Gig At A Startup" interesting. It is a short, straight-to-the-point video, where he gives some suggestions on what to do in order to get hired in a startup. With so many startups to choose from, and so many people interested in working there, it can get a bit confusing to find the right pick. Tarek gives some tips to make you stand out.
For example, rule No 1 is to go after companies where you have some domain knowledge of, meaning that you can bring valuable experience to the startup. Another golden rule is not going to a company and ask what they do; you should do some research beforehand. Also, he highlights the importance of always being open (and make an effort) to meet new people. In relation to this, whenever you attend an event, you should go with someone that knows someone there. This makes it a lot easier to integrate.
Additionally, although this might not sound very new, it is important to have a presence online, at least on Linkedin. It is not necessary to be a popular blogger, but it is useful to have a decent Linkedin profile. Plus, when thinking about business cards and resumes, you should keep in mind that you are competing with many others. You should therefore add some personal ingredient that will make you stand out.
Finally, and this might be the tip that will take longer to develop, you should spend time learning what you really want. Consider the long term benefits of devoting some time for learning and getting valuable knowledge instead of going out and beg for a job that won't make you the happiest you could be.