Ryanair To Drive The Economy?
0 min read
The Low Fare Airline Is Struggling In The Danish Market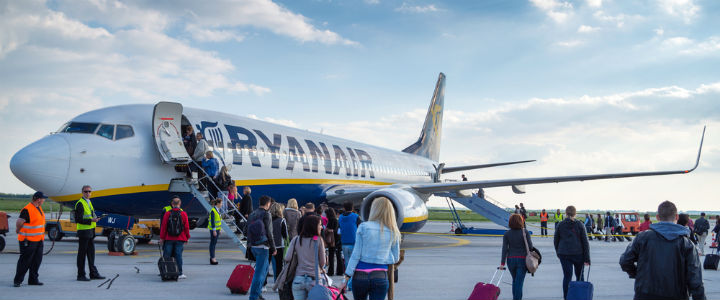 Ryanair is the world's top airline in terms of international traffic, with over 86 million passengers carried in 2014 according to estimates of IATA. However, the airline's reputation is not consistent with its success in such numbers, as Ryanair is frequently flagged for deceiving consumers, charging hidden fees and paying low salaries to employees.
In fact, Ryanair has entered a dispute with Frank Jensen, Copenhagen's Mayor. The airline claims that the politician's policy of banning municipal employees from flying Ryanair for official flights, even in the cases when this is the cheapest option, is unfair and illegal. In its defense, the Mayor claims that the ban is not against Ryanair, but against any company that pays low salaries and offers unsatisfactory working conditions to its employees.
This issue has raised a battle of comments and answers between the government and the airline, that has extended through the social media. Ryanair supports the argument that Jensen's hidden objective is to promote SAS, the Nordic airline, by blocking Ryanair's more affordable option. The airline says that its low fares bring Danes an attractive alternative, which should lead to a great increase in the number of travelers. This would, in fact, drive the economy.
The problem has not been solved yet, and the airline's workforce is claiming for better working conditions. Through the years, and driven by CEO Michael O'Leary, the company has not paid a lot of attention to the negative reviews, with the argument that if they were so bad, they would not be handling million passengers every year. However, as the reviews got stronger, the airline has made some efforts to offer the customers a better service by, for example, including allocated seats.