Coffee's Best Friend
1 min read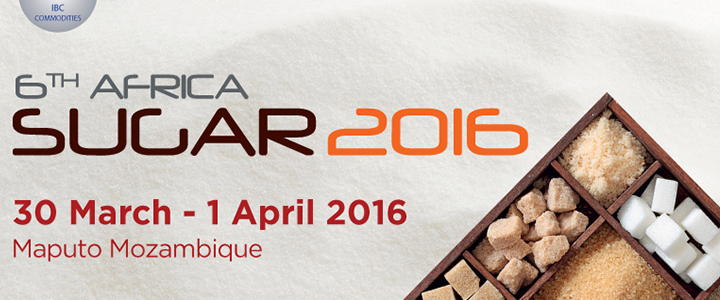 In its 5–year history, IBC's Africa Sugar Conference has earned the reputation of a must-attend conference for the sugar sector in Africa. Top level sugar regulators, producers, traders and investors have convened for this strategic forum, to discuss critical market issues and opportunities. This remains the largest sugar conference in Africa and the preeminent annual industry gathering.
Co Hosted by the APAMO – Mozambican Sugar Producers Association, the 6th Annual Africa Sugar 2016 conference is relocating to Maputo Mozambique.
The Only and Exclusive Africa Focused Sugar Event!
800+ Participants to Date
180+ Participants from 28 Countries in 2015
80% African Region Senior Decision Makers
Africa's Largest Sugar Event
Hear What 2015 Attendees Have to Say!
Jose Orive, Executive Director, International Sugar Organization
The conference was very good, solid participation from key stakeholders in the sugar industry. Its particular focus on issues relevant to Africa distinguishes it from similar events.
David Gibbens, Business Development & Finance Manager/Head, IT, Booker Tate Ltd
Still one of the best conferences I have attended. I would recommend attending again next year. It is always a great opportunity to meet interesting and like-minded individuals.
Lloyd Muposhi, Head of Trade Finance, PTA Bank, Kenya
This conference is one of the most insightful conferences in the sugar industry on a global scale that provides forward looking strategies
Roselyn Amadi, Board Member/ Chief State Counsel, Privatization Commission Kenya
An excellent event and would recommend it to anyone in the sugar industry or hoping to be part of the sugar industry
The 2016 Event will Discuss
The Changing International Sugar Trade Environment
Mozambique Sugar Opportunities
Capacity Building of Smallholder Growers – Empowering Smallholders
Improving Sugar Production Cost across the Value Chain
African Sugar Cane Industry Model – Provides African Solutions to African Problems
Key Markets Update – Kenya, Nigeria and Ethiopia
Regional Market Updates & Future Outlook – SADC Vs East and West Africa
Sugar Value Addition and Diversification
As we embark on assembling an unrivalled speaker line-up for the 6th Africa Sugar 2016 happening in Maputo Mozambique, we welcome your speaking proposals at this time and invite you to be an integral part of this highly influential event.
For speaking opportunities, please contact Sammi Zhang at
Tel: +65 65082417 email: sammi.zhang@ibcasia.com.sg
For media and association partnership opportunities, please contact Ruohyi Tham at
Tel: +65 65082463 email: ruohyi.tham@ibcasia.com.sg
For Sponsorship opportunities, please contact Jonathan Kiang at
Tel: +65 6508 2471 email jonathan.kiang@ibcasia.com.sg