The Deal Economy
2 min read
The best websites to find what's going on in London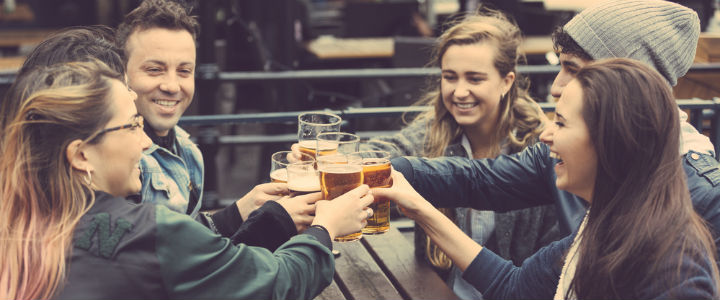 The rise of experience deals
We live in an increasingly information-hungry, as well as deal seeking economy and the direction of our purchases confirms this trend. Not only the number of online sales is constantly growing, there is also an increasing demand of experiences that are close to customers, and at a reasonable price. This is confirmed in practice by the outstanding growth rate and success of various deal sites and online event magazines during the recent years. Moreover, the displayed offers increasingly shifted from physical products to a majority of experience-related deals.
From a business point of view, the interesting thing about these deal sites is that they began as start-ups with extremely innovative business models that profit by benefiting both local businesses and online buyers. As a matter of fact, most of these enterprises work by promoting offers of local businesses over the internet and earning a percentage over sales, clicks or leads depending on the agreement with the merchant.
If you are in London and are striving to find the best restaurant, show or exhibition in town, if you are wondering about something new to do in the city and want to buy related offers and read some reviews, these are only some of the most consulted websites that may help you in your experience search.
1.   Timeout London
The concept began in 1968 as a counter-culture London based magazine. Although it later expanded in other capitals all over the world, the company has a long history of promoting events and activities specifically related to the city of London.
The main concept of today's online magazine is to provide original content framed in neat and vivid images and posts throughout the website to suggest things to do in the city as well as a curated list of best local attractions regarding shopping, culture, food, and nightlife that give the impression of personal recommendations.
The most useful features are that, apart from discovering interesting facts about the city and new activities to do, you can book them with the possibility of getting a discounted price and share your experience on the platform. Not to mention the new city guide that gives an even better user experience.
2.     Groupon
The company started off in Chicago and is the world's deal site pioneer. Not only Groupon is one of the best well-known brands in its sector, it also established the concept of deal site itself and affirmed the business model that has then been adopted by many other deal companies afterwards.
A user can find suggested popular deals and a list of recommended offers where, based on cookie tracking and user location, the website shows the results that are most likely to appeal to the user. The website also allows different types of customized search options, every offer presents a detailed description, reviews and social media share options.
A Londoner can surely benefit from the website's huge selection of deals of any kind, deep discounts and the possibility to easily discover new services and merchandise nearby.
3.     Living social
As one of the most popular American deal-of-the-day websites, the company's very large user base makes it one of Groupon's key competitors.The site allows users to sign up to daily discounts on local restaurants, spas, hair salons and so on, usually at more than half off the original price.
In Europe, the company presents daily deals especially in London and the leading feature of the concept is to give its users the possibility to get the deal completely for free if they can encourage three additional people to sign up.
So if you have many friends interested in deals on local activities this gives you a great opportunity for free activities in London!
These were only 3 examples of major worldwide companies that offer great insights and discounts on what you can do in London. Nevertheless, there are many other smaller and local websites that could be more specialized and reveal hidden secrets of your city!