ICT Spring Europe 2016, 10-11th May, Luxembourg
1 min read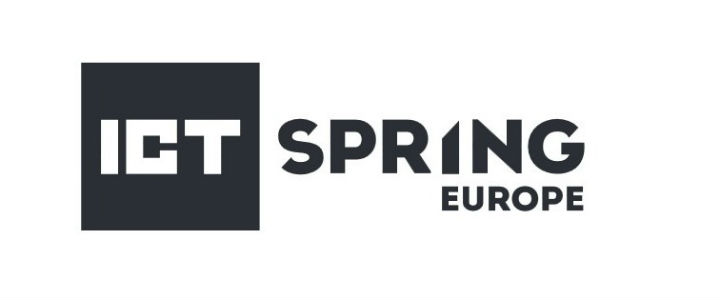 ICT Spring Europe is a European leader in information-communication-technology conferences hosting an array of international participants. It is a yearly event held in Luxembourg City, which is dedicated to exhibiting and demonstrating the latest relevant trends and innovations, and discuss their impact on society and the working world.
It represents an exciting array of fantastic opportunities:
 6000 key decision makers in IT, finance, banking, web and marketing, investors, entrepreneurs, start-ups etc. in one room
Attendees from over 72 countries – the e-world gathers, come and join the conversation!
An exclusive program of seminars and presentations delivered by some of the world's biggest names in technology
An exciting program of entertainment including the unmissable Gala Dinner and its after party
 The globe's most disruptive and fastest growing start ups will attend
The opportunity to build strong relationships and partnerships with visionary decision makers and investors
The chance to view the latest and greatest technological advances and ICT innovations at an exclusive exhibition
ICT Spring 2016 edition is entitled "Collaborative Abundance"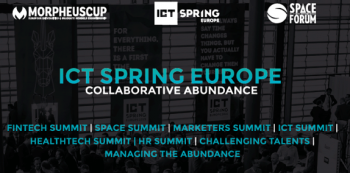 The growing abundance of data, innovation and regulation is reshuffling the cards for fast growing and increasingly interrelated markets. ICT SPRING 2016 unveils new frontiers for humanity and technologies within 10 strategic areas:
Managing the Abundance: The future of BPO // From Machine Learning to AI
HR Abundance Summit: Collaborative Education Insights // Digital HR Transformation // The new ways to manage expertise
Challenging Talent Abundance: European Universities & Graduate Schools Championship
Marketers Abundance Summit: Journalism in Digital Age // Brands Strategies // Digital Signage Innovations
Healthcare Abundance Summit: The New Healthcare // Connected health Experience
ICT Abundance Summit: The future of ICT- Internet of things – Cybersecurity Strategies
FinTech Abundance Summit: Digital Distribution // Fintech Revolutions // Innotribe Session
Space Abundance Summit: The New Space Race // Mobility & IoT // Cybersecurity 2020
Code Summit: Hackhaton 2016 // Coding workshops
For more information or to book your seat for the dinner, please email at team@ictspring.com or visit http://www.ictspring.com/.