Digital Publishing Innovation Summit, 13-14 July 2016, New York
1 min read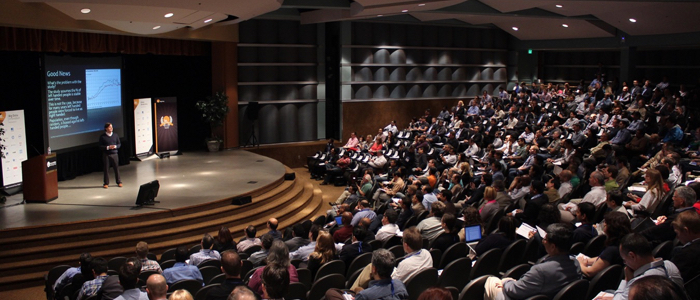 Innovation Enterprise host the flagship Digital Publishing Innovation Summit which returns to New York on July 13 & 14.
This summit is bigger than ever with 40+ industry speakers and 300+ attendees at companies that include Wiley, Google, About.com, The Guardian, Mail Online, Penguin Random House, Associated Press & many more.

Digital Publishing Innovation Summit 2016 – "The Modernization of Media"
The publishing industry isn't evolving, there's a revolution going on behind the scenes. Media and content creation is more in flux as companies realize that little tweaks or mini innovation labs will not fix deeply flawed financial models. Companies need to see what's coming for the industry as a whole – we're moving from audience to users, seeing programmatic becoming contextually intelligent, the death of virality, and the rise of the millennial.
The Digital Publishing Innovation Summit will assess and analyze how companies are successfully integrating new media platforms, building audiences with the right content strategy, monetizing the right content in the right place, as well as looking at what's to come – how will the impact of mobile shape the industry moving forward?
Google's Director of Product Partnerships, Danny Bernstein, will explore the future of search and apps, addressing the way developers are changing how users engage with their mobile devices and incorporate apps into their daily lives – how can publishers use mobile to target the right audience?
One ongoing issue facing publishers today is audience development. Refinery29, Daily Racing Forum and SheKnows Media are just some of the companies that will discuss this crucial area in more detail. Through various case studies and real world examples, attendees will be able to relate and apply some of the learnings to their own publishing practices.
"This summit has gone from strength to strength over the last four years, and has really developed a reputation for first-class content from our speakers" explains Conference Organizer, Nathan Meyer. "We provide a real platform for like-minded industry executives to come together for a truly personalized and rewarding experience."
For more information around the agenda, speakers, venue and registration details, please follow this link: http://theinnovationenterprise.com/summits/digital-publishing-innovation-summit-new-york-2016
About Innovation Enterprise:
Innovation Enterprise, a CFO Publishing company is an independent business-to-business multi-channel media brand focused on the information needs of Senior Finance, Operations, Analytics, Big Data, Strategy, Digital, Innovation & Sports executives. Products include IE.Summits, ieOnDemand, ieWebinars, ieWhitepapers & more.
Whether it's delivered online, or in person, everything Innovation Enterprise produces reflects the company's unshakeable belief in the power of information to spur innovation.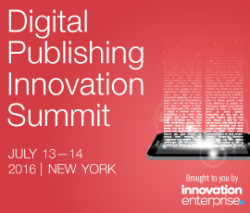 Follow Innovation Enterprise on Social Media:
Innovation Entreprise on Facebook
Innovation Entreprise on Twitter
Innovation Entreprise on LinkedIn