5 Tips for Running a Trade Show Stand on a Budget
2 min read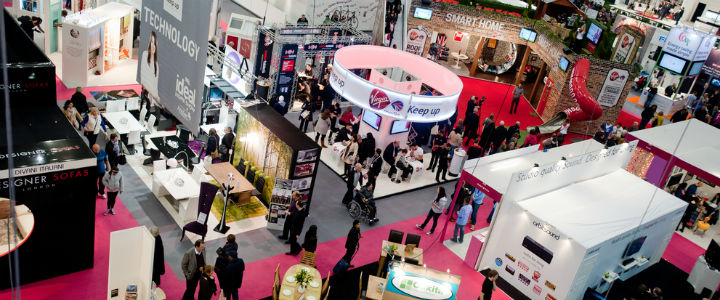 In a world of digital marketing and countless new ways to reach potential customers without ever leaving the office, you'd be forgiven for thinking of the trade show as something of a dinosaur. However, statistics prove that this is most certainly not the case.
According to reports by the Centre for Exhibition Industry Research (CEIR), 99% of marketers noted that they found unique value in trade shows they did not get from other forms of marketing. Add to that the fact that 81% of visitors to such events are deemed to have purchasing authority, and it's no wonder there is still a thriving trade show industry across the world.
If you're debating whether to exhibit at a trade show for the first time or are unsure if you should drag out the stand equipment again this year – and the above stats haven't tempted you enough – I can go one better. I'd like to prove that you don't have to spend a fortune to make a trade show effective.
It is possible to run trade shows on a budget, and that means they won't have to eat significantly into your marketing budget. Here's how you do it:
1. Get your hands dirty
The idea of arriving a day early to set up the stand yourself may sound like time wasted, but you'll save a small fortune in doing so. Hire a van, enlist the services of a colleague and get your hands dirty – it'll be one of the best decisions you make.
Trade show stand contractors can be very expensive and, unless your stand is colossal, you can most likely put up a few banners and literature stands yourself.
2. Don't overload the stand with staff
A hidden cost of trade shows is time. It is seemingly intangible, but if you take 5 employees to an event that lasts 4 days, you're spending 20 days of employee time. Suddenly, that sounds like rather a lot, doesn't it?
Only take as many staff as you need. If that's just two – brilliant. Just remember to rotate during long events, if possible, so that everyone can get some of their week back.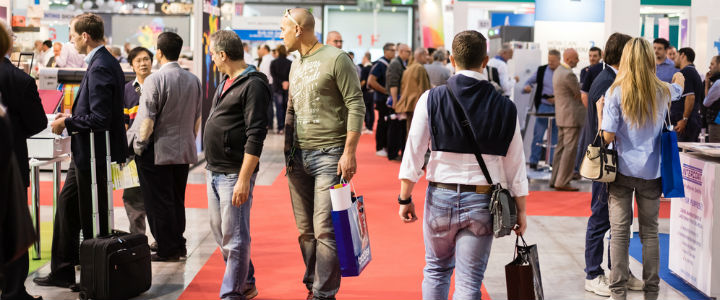 3. Harness the power of mobile internet
If you need access to the internet on your stand, try to avoid investing in the over-priced connections offered by the organisers. Unless you're in an area of poor connectivity, or you need a super-resilient connection, why not turn to your smartphone?
Most smartphones allow you to 'tether' devices to them, enabling you to latch onto the mobile network connection and, with 4G becoming more commonplace, guaranteeing a super-fast browsing experience at no extra cost.
4. Cater for yourself
Trade show venues tend to charge something of a premium for sandwiches and coffee, and those continual trips to the kiosk soon add up. Remove this often overlooked cost of exhibitions by catering for yourself.
It's easy – just pop a coffee machine behind the scenes and bring packed lunches for the staff on the stand. If you work in the food and beverage industry, you're in luck with this tip!
5. Don't overcook the stand design
Less is more when it comes to trade show stands. Leave plenty of room for visitors to drop by and ensure you don't throw too much in their face as they walk by. That means fewer banners, logos and, consequently, a lower design budget!
Summary
A primary trade show concern is the cost, therefore I hope I've gone some way to dispel the myth that you have to spend a fortune if you want to show off everything that makes your company great at the next big industry event. Follow the above tips and trade shows will no longer break your budget.

Written by Mark Ellis
Mark Ellis is a freelance writer who specialises in copywriting, blogging and content marketing for businesses of all sizes. Mark's considerable experience at director level and deep interest in personal and business success means he's ready to comment on anything from freelance writing to workplace dynamics, technology and personal improvement.