Lviv IT Arena, 30 September – 2 October 2016, Lviv, Ukraine
1 min read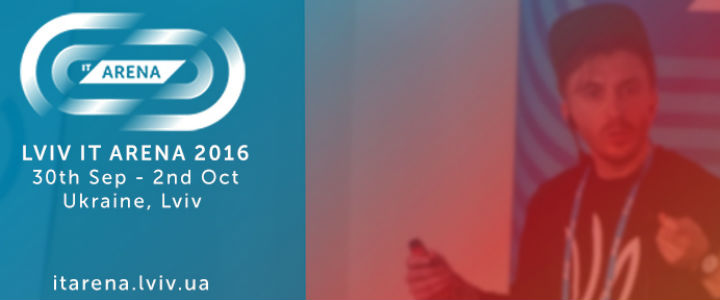 One of the biggest tech conferences in Eastern Europe – Lviv IT Arena 2016 will be held in Ukraine.
More than 2500 tech lovers from Ukraine and Eastern Europe will gather in Lviv for a major IT event – Lviv IT Arena 2016. Itarena.lviv.ua The conference, named the best IT event in Ukraine, will take place on September, 30 – October, 2 at Lviv Arena Stadium. It will unite professionals to network while discussing business, IT trends, and products.
Lviv IT Arena takes place for the third time, and this year, it extends its borders far beyond Ukraine. It invites more than 40% foreigners, and the speakers will mostly represent Western markets and businesses. The conference will be held in English and have three streams: Product, Business, and Technology focusing on different aspects of IT sphere. Speakers from such companies as Facebook, IBM, Fitbit, HP, SAP, Epson, Petcube, Amazon.com and Microsoft have already spoken at Lviv IT Arena stage.
Business stream will cover the hottest issues for both small companies and industry leaders. The visitors will learn about unique products, startups, and outsourcing trends, and get advice from top-notch founders. Startup competition will present the guests with some of the best projects who will pitch in front of international investors
Product stream will cover main topics on product development such as service design, design thinking, and the transition to a product company. We will discuss enterprise analysis, quality assurance, project management trends as well as branding, and data visualization.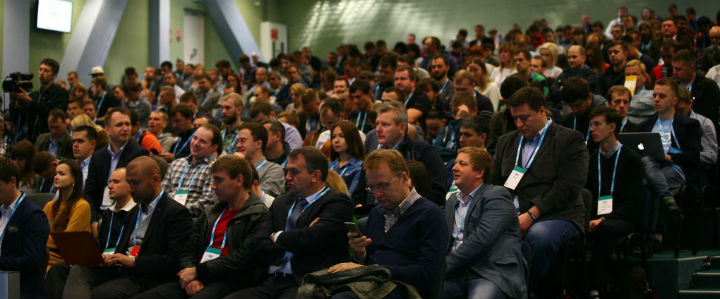 Technology stream has two parts; the first one is a discussion platform for IT professionals on variety of hot topics: data science and artificial intelligence, mobile and wearables, large scale systems, social networks and network-centric organizations, bioinformatics, smart robotics, autonomous vehicles, IoT, places, people, and services. The second part is a series of workshops and bootcamps to get a practical close-up on the topics above and try building a small piece of bright shining future today.
Among the speakers, Lviv IT Arena has prominent international experts from Microsoft, Clever Cloud, and Deloitte Digital. It will take place in one of the most perspective IT hubs in Eastern Europe and aims to boost networking and international cooperation. Ukraine's IT industry got a huge potential, and Lviv IT Arena is a great place to find new partners, investors or clients.
"We want to expand the huge potential IT has in Ukraine and Lviv, and we want to do this through networking and presentations. Lviv IT Arena links local entrepreneurs with participants from Eastern Europe and rest of the world to build an effective IT ecosystem," says Stepan Veselovskyi, Lviv IT Cluster CEO, Lviv IT Arena co-organizer.

To join the conference, please, visit the website and check the tickets, schedule, and the list of speakers.
Join event in:
Facebook
Twitter
Instagram
GET TICKETS HERE
Date: 30.09. – 02.10
Venue: Ukraine, Lviv, Arena Lviv Stadium, st. Stryiska 199
Contacts: info@itarena.lviv.ua, 067-340-09-66