Integrate + API World 2016, 12-14 September, California
1 min read
Integrate + API World 2016 Conference & Expo
San Jose Convention Center
DevNetwork (San Francisco) – Integrate + API World 2016 Conference Expo is the world's largest technology conference, expo, and social network that is 100% focused on integrating technologies together. The age of simply "buying technology products" is over: innovation and progress depend on how we integrate technologies into custom solution sets.
The vision of Integrate + API World is that data, API's, infrastructure, and IT products will see themselves as components of a single interconnected technology platform.
With over 300 speakers, 75 exhibitors, 4,000 attendees Integrate + API World 2016 is sure to be the definitive integration conference.
Conference Components & Dates:
Hackathon – September 10 – 11
Conference – September 12 – 14
Expo – September 13 – 14
Hiring Mixer – September 13
Conference Tracks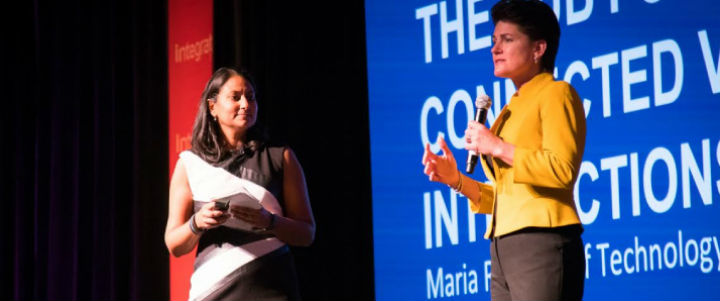 API WORLD 2016
API World is the first large-scale conference and expo with the goal of organizing this new API Economy.
DATAWEEK 2016
DataWeek 2016 is one of the largest data innovation events in the Bay area for the third year running, where thousands of engineers and executives converge to discuss the role of data + API innovation on business, technology, and society.
IOT STACK
How to companies efficiently integrate devices, sensors, and wearables into the cloud? How do developers extend these IoT platforms?
COMMUNICATION & IOT
With communication moving to the cloud and devices in our world, what solution sets enable real-time voice / text / communications?
CLOUD STACK
"Cloud Stacks" are platforms of technologies that integrate together. What are the Cloud Stack options?
MOBILE STACK
How can a company integrate mobile infrastructure, communications, app analytics, and app monetization?
DEV STACK
What tools and technologies do developers need – and how do they successfully integrate together?
WORK STACK
There's a good reason why project management tools are now the integration hubs of the Work Stack. When project management software plugs into your ticketing software, customer lead forms, code repository, file storage, or e-signature apps, you get a bird's eye view on all work being done across all Work Stack apps.
For more information visit the website