IP EXPO Europe, 5-6 October 2016
2 min read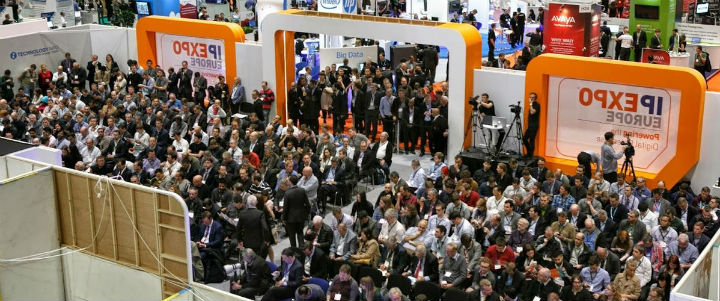 THE END OF HUMANITY? – IP EXPO EUROPE 2016 TO PROVIDE PLATFORM FOR AI DEBATE
World-renowned technology specialists join eleventh annual IP EXPO Europe to discuss the impact AI will have on humanity, the next big Cyber Security issues and how to improve STEM skills
IP EXPO Europe, Europe's number one enterprise IT event, has today announced the addition of several influential industry speakers to this year's keynote and seminar programme. Attendees will have the opportunity to hear how key IT issues are affecting businesses and humanity alike, from Author & Founding Director of Oxford University's Future of Humanity Institute: Nick Bostrom; the 'Father of Java': James Gosling; the creator of the 'MySpace worm' and now an Independent Security Researcher: Samy Kamkar; and Independent Cyber Security Consultant Dr Jessica Barker.
These additions to the 2016 IP EXPO Europe program are the latest in a list which already includes some of the world's most renowned technology innovators, from the likes of HPE, Microsoft, and Amazon Web Services.
With his work influencing the likes of Bill Gates, Professor Stephen Hawking, and Elon Musk, keynote speaker Nick Bostrom, Author & Founding Director of Oxford University's Future of Humanity Institute, is one of the world's foremost authorities on Artificial Intelligence (AI). Opening Day One at this year's IP EXPO Europe, Bostrom will be discussing the impact that AI and intelligent machines will have on business and society, and sets out to answer the question: 'Will AI bring about the end of humanity?'
The 'Father of Java' and legendary computer programmer James Gosling will be opening Day Two of IP EXPO Europe. Gosling will be taking to the stage to give attendees a look into the creation of Java and to discuss the intersection of cloud computing and the world of remote digital communications, IoT and robotics.
Hacking attacks have been a threat since the dawn of the Internet, and whilst cyber security technologies continue to become more sophisticated, a new field of exciting research is taking place that uses side channels, physics, and low-cost tools to employ powerful defences and counter-attacks against modern cyber attacks. Independent Security Researcher, Samy Kamkar, best known for creating the fastest spreading virus of all time – The MySpace Worm – is often cited by the NSA and is joining this year's IP EXPO Europe keynote programme to showcase some of the secretive and fascinating, hacking methods.
With a background in sociology and civic design, Dr Jessica Barker specialises in the human side of cyber security and works to encourage more young people into cyber security careers. Often called in to advise FTSE 100 companies and central Government on how they can keep their information safe, during her keynote at IP EXPO Europe Dr Barker will be addressing why humans are in fact the weakest link in the security chain. Barker will discuss how hackers are increasingly using social engineering tactics, and how to transform user behaviour both in and out of the workplace to make the online world more secure.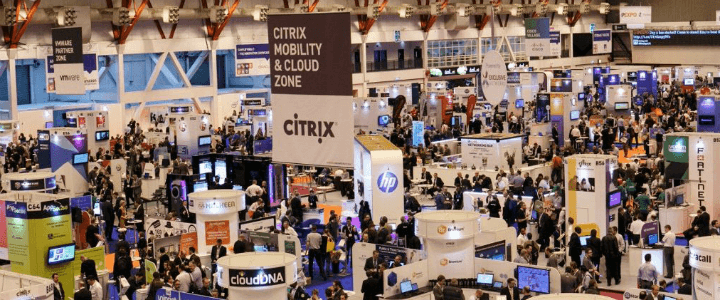 Bradley Maule-ffinch, Director of Strategy for IP EXPO Europe, commented: "This year's IP EXPO Europe is set to be the biggest and best yet. With AI, Cyber Security, and STEM key areas of industry discussion, it's fantastic to have experts in these areas joining us to help further these debates and come up with solutions. We hope that this year's keynote and seminar programme enables attendees to take away ideas of things they can do in their own businesses, whether that be implementing a new cyber security policy, looking at future-proofing the technology industry, or getting a better understanding of how to use technology to transform their business. No doubt all of our speakers will be leaving people inspired to think differently about their technology implementations."
A collaboration between IP EXPO Europe and Hewlett Packard Enterprise (HPE) for this year's show will also see a special series of seminars hosted across the two day show. Featuring key industry visionaries, these seminars will focus on future technologies and how STEM skills can be better supported.
To register for IP EXPO Europe 2016 for free please visit www.ipexpoeurope.com where you can also find additional information about this year's keynote and seminar sessions, including speaking times.
Find IP EXPO Europe on Twitter and join the discussion using #IPEXPO.

About IP EXPO Europe
IP EXPO Europe is Europe's leading IT event, designed for those looking to find out how the latest IT innovations can drive business growth and competitiveness. Now in its 11th year, the event showcases brand new exclusive content and senior-level insights from across the industry, as well as unveiling the latest developments in IT. It covers everything you need to run a successful enterprise or organisation.
IP EXPO Europe 2016 now features a brand new theme, Open Source, joining the existing Cloud, Cyber Security, Networks and Infrastructure, Data Analytics and DevOps – incorporating six events under one roof making it the most comprehensive business-enhancing experience for those across IT, industry, finance and facilities roles.