UK Visa Changes To Impact Small Businesses
1 min read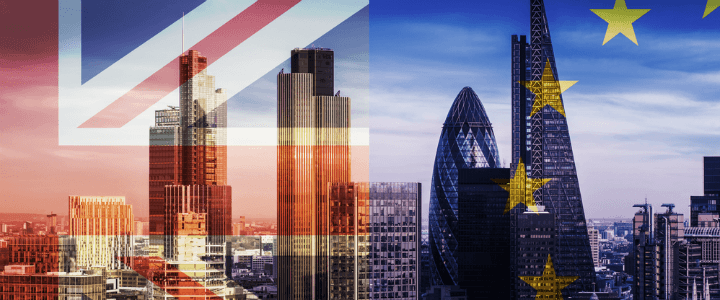 In June 2016, the British public made a momentous decision to leave the EU. It was a move no one had anticipated or prepared for. In the wake of the decision, publishers reported quadrupled sales of their British citizenship textbooks as EU nationals scrambled to retain their right to stay in the UK.
It's a turbulent time for non-British citizens residing in the UK, as EU and non-EU nationals now face uncertainty over their futures. Residents who have settled in the UK, built a life, found a job and even started a family could face deportation – and Brexit isn't even entirely to blame.
Long before she was settling into 10 Downing Street, Theresa May was making waves by putting forth new legislation as the Home Secretary. In April 2016, changes were made to the Tier 2 visa application process that means non-EU citizens must earn more than £35,000 per year in order to settle in the UK.
Tier 2 visas are issued to skilled workers who are sponsored by their employer. After five years, the worker must either be earning above £35,000 and apply for an ILR Visa, or leave the country for 12 months and then reapply.
Despite a petition against the changes attracting more than 100,000 signatures, the government decided to go ahead with the changes in a move to limit the amount of migration to the UK. The list of those exempt from these changes includes those working in jobs on the Shortage Occupation List (nurses, for example) and those who have been settled in the UK for more than 10 years.
Those working in PhD level jobs are also exempt, but this has done little to alleviate concerns about skills shortages in the coming years. Particularly if freedom of movement across the EU is also limited.

The End of New Businesses?
One of the groups set to suffer the most from the proposed changes is Start Ups. This is a worrying prospect, particularly when we consider that 2015 saw record numbers of small businesses launch in the UK, giving the economy a much-needed boost. KPMG even reported that the UK tech sector outperformed the rest of the economy in the last quarter of 2014.
Even in the rules are in place to attract the "best and the brightest", it seems unlikely that a startup will be able to consistently offer £35,000 starting salaries to allow overseas workers to settle in the UK.
There will also be skills shortages across the restaurant industry, as small restaurant businesses will be unable to pay higher wages for chefs skilled in regional cuisines. In addition to this, manufacturing, engineering, technology and business services will also suffer. Many business owners are concerned that these strict new rules will make it difficult to apply for Indefinite Leave to Remain, and will therefore make the UK an unattractive location to establish new businesses.
With the UK already facing a skills shortage, business owners will have to make some difficult decisions – either move overseas, or risk not having enough skilled workers to grow their businesses. The outcome of the Brexit referendum has already thrown up warning signs of a shrinking economy; time will tell if UK businesses can turn the tables in the face of uncertainty.
Written by Rebecca Harper
"Rebecca Harper is an aspiring freelance journalist interested in business, law and immigration policy. Since studying English at university, she pursued a career in journalism with a focus on the professional industries".