Interest in Blockchain Reaches "Fever-Pitch" In Advance of Nordic Regional Forum
1 min read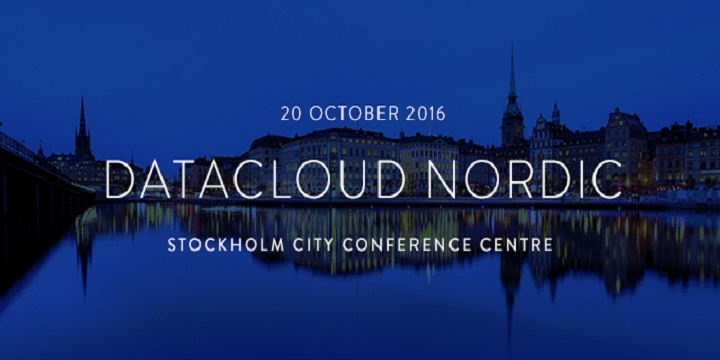 Interest in Blockchain Reaches "Fever-Pitch" In Advance of Nordic Regional Forum
The disruptive nature of FinTech set to take centre stage at Datacloud Nordic
26th September – London/Stockholm – Blockchain and the impact of Bitcoin IT infrastructure is set to be discussed in detail next month in Sweden. The disruptive nature of FinTech and its impact upon the cloud and data centre sector is becoming an increasing area of interest for analysts and investors.
"The increasing concentration on FinTech and Blockchain and its ability to possibly transform the cloud and data centre space has started to reach fever pitch" said Gregory Gerot the Managing Director Europe of the Media Technology and Professional Services company BroadGroup. "It seems every day investors are putting more of their eggs in the Blockchain basket. How safe they will be remains to be seen" added Mr. Gerot.
A special panel has been convened at Datacloud Nordic 2016 in Stockholm to discuss FinTech disruption. Experts from the UK, Germany, Denmark, Iceland and The Isle of Man will discuss in detail the effect of new financial technologies in terms of critical IT infrastructure. Blockchain-Helis, AltXE, Chainalysis, Thule Investments and Hydro66 are among the companies taking part in this highly anticipated discussion.
Datacloud Nordic will take place in Stockholm on the 20th of October. Leader and innovators from the world's largest cloud and data centre companies are set to coven at the summit. Following the huge success of the 2015 event in Norway, the congress has now moved to Sweden and along with a focus on FinTech and Blockchain, will assess the energy, scalability, security, architecture and software challenges confronting data centers, and the transition to cloud.
It is the only regional forum that appeals to both users and outsourcers, with companies from Iceland to the Baltics who are offering an exceptional platform of services and technologies to support them in the efficient management and exploitation of their IT assets.
Targeted at senior executives in the data centre, hosting and cloud industries, enterprise end users, investors, infrastructure and technology providers, Datacloud Nordic will deliver a rich and innovative programme of keynotes, panel sessions, workshops and product demonstrations offering a complete view of the market, its developments, new solutions, trends and innovations.
Datacloud Nordic Congress
October 20 2016
Stockholm City Conference Centre
Barnhusgatan 12 – 14
111 23 Stockholm
Sweden