Datacloud Asia 2017
1 min read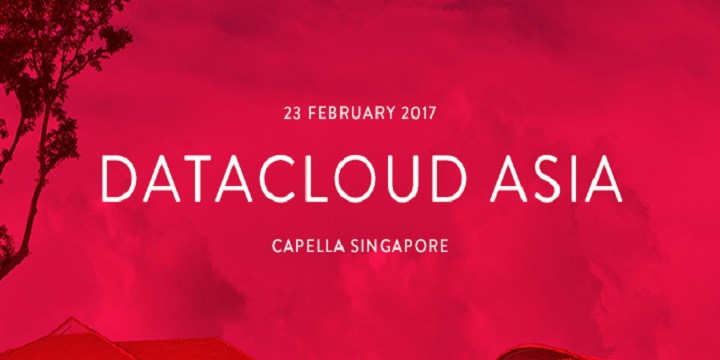 Why we brought Datacloud to Singapore
The question of bringing this event to Singapore was never a question of "if" but rather a question of "when"
by Philip Low, Chairman of BroadGroup
Since establishing Datacloud Europe in 2004 the event has grown to be the defining premier event for leaders in the data centre and cloud space.
Datacloud remains the bellwether for the industry and with a huge amount of stunning innovation taking place in Singapore we decided to bring Datacloud Asia 2017 to the Capella Hotel on Sentosa Island.
Datacloud, with its numerous other iteration prides itself on attracting high level decision makers to meet, network and do deals. A premier conference such as Datacloud is perfectly suited to Singapore where so much of the regional and global industry leadership is based.
In what promises to be a bumper year for data center and cloud innovation, the Datacloud Asia Awards will also take place in Singapore on the evening of 23rd February.
The Datacloud Awards are globally relevant, and seek to recognize genuine innovation and the continuing evolution of the sector and the transformations underway and have now been extended to Asia.
Following the success of the annual Datacloud Europe Awards in Monaco this refreshing format, with an expert panel of Judges will become the leading Data Center and Cloud Award Ceremony in the region.
All categories are open to enterprise owned or third party facilities with two unique awards for community impact that will recognize the positive contribution that both data center and cloud make for social benefit.
Acknowledging game changing technologies is also a first at the 2017 Datacloud Asia Awards and technical breakthrough recognition will be made in both industry categories.
Companies can benefit by attending the Awards dinner and ceremony, sponsoring one of the Awards, or with the recognition of being shortlisted, start making contact with a global network of potential customers and partners to jump start the success of their innovations.
Hosted by an international personality, this year's Awards ceremony – and dinner – will be the most exciting night of the year celebrating the best and most innovative in the multi-billion global industry that data center and cloud have now become.
Access to the dinner and ceremony is open to Gold ticket holders attending Datacloud Asia 2017.
It's 2017, the industry is entering a new epoch and we are delighted to be in Singapore.
@DatacloudAsia
www.DatacloudAsia.com
Capella Hotel
Sentosa Island
Singapore
+ + +
Philip Low is Chairman of BroadGroup an Information Media Technology and Professional Services company established in 2002.
About BroadGroup:
Established in 2002, BroadGroup is an Information Media Technology and Professional Services company providing a value chain of consulting and research, publications, and innovative conference brands focused on data center, cloud and IT infrastructure and investment. The company is headquartered in London and incorporated as a limited company in the United Kingdom.
www.broad-group.com