SurveyBee Review: Legitimate or Scam?
1 min read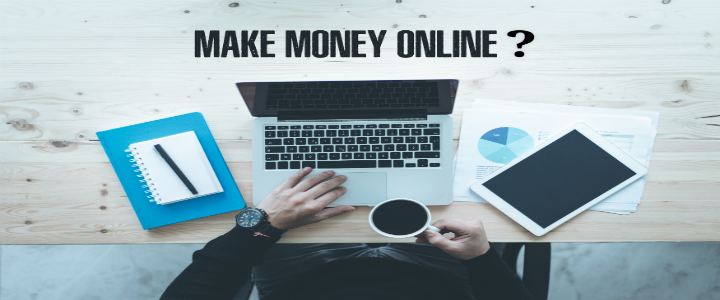 Paid Online Surveys: Legitimate or Scam?
Have you ever heard of paid online surveys? We have. How do they work and are they legitimate? We've reviewed an online survey aggregator page for you.
Survey Bee
Product Name: SurveyBee
Website: www.surveybee.net
Price of Service: FREE
Business Type: Online Surveys
Who is Surveybee?
SurveyBee is an online survey aggregator that connects their customers to major market research companies in the UK. By signing up with SurveyBee, you can participate in market research and get paid to share your opinions. But is that really the case? Or is it a scam?
How does it work?
SurveyBee offers the possibility to manage more than one survey panel from one account instead of signing up separately for each survey site you use. Via SurveyBee, people can sign up for well known online survey sites such as Toluna, Global Test Market, YouGov, Nielson Netratings, and Opinion Outpost all at the same time using one account. This enables SurveyBee members to receive more survey offers from different panels and therefore make the most out of it. However, all the survey panels SurveyBee offers are not available permanently. The surveys panels can only accept up to a certain number of people each day, therefore the sites you can join changes from day-to-day.
Payment
The payment method changes from panel to panel on SurveyBee, some offer cash via Paypal, approximately 1.5 to 5 pounds per survey you take. Some panels offer gift cards to well known brand stores such as GAP, Marks&Spencer, Amazon, and Sainsbury, while others offer reward points which you can turn into discounts at certain stores. Reward points can be used when you reach a minimum amount of accumulated points in your account. This amount also changes from site to site, so you should be careful what you sign up for. Read the reviews on SurveyBee for each panel they offer, to make sure that you understand what you are signing up for.

Who is it for?
Considering the payment methods and how much you can make by taking online surveys, don't expect to get rich. SurveyBee can provide you with some pocket money via the online surveys you take and that can be perfect for people who have some time at their hands such as stay-at-home mums, students, or pensioners.
Privacy
When you sign up with SurveyBee, you will not be asked for private information such as your credit card or bank account information. This is a big plus considering the illegitimate sites that are out there. SurveyBee only requires you to share your basic information such as country, age, and gender which is used for demographic profiling. They also have a very strict privacy policy and they make sure your information stays safe.
Pros
A large variety of survey panels to choose from
You can sign up to more than one survey site via the SurveyBee platform for free
Easy to get started
Available on mobile
Cons
Not every survey panel offers cash
Earning potential is not high and cannot replace a salary
Conclusion
SurveyBee is a legitimate website that connects you with several safe survey panels. It is not a scam and it is totally free. They do not ask you to pay a fee or make wild promises. They are transparent about what you can make. It is good pocket money if you spend enough time on it, however don't expect online surveys to provide you with a high income. It is particularly good for people who have some extra time on their hands such as students or stay-at-home mums.