UC EXPO 2017 Launches with a Business Critical Agenda for the Future of Work in UK
2 min read
As Brexit Drives Demand for Increased Productivity, Collaboration and Connectivity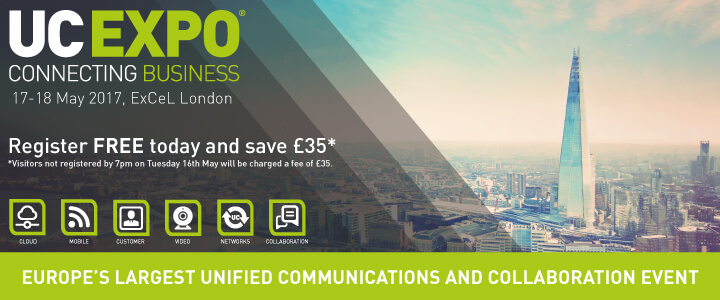 7 February 2017, London – UC EXPO, Europe's largest unified communications and collaboration (UC&C) event, today announces that it is open for business. Thought leaders will be sharing their insight into the evolving modern workplace and how we can expect to work in the future. Registration is now open for the event which will take place on 17-18 May 2017 at ExCeL London.
Bradley Maule-ffinch, Director of Strategy for UC EXPO, says: "Rarely before in recent history have the issues of collaboration, connectivity and productivity seemed so critical to the future of UK businesses. Socio-political developments such as Brexit and its uncertain economic impact, has meant that for many organisations a unified communications strategy has gone from 'nice to have' to business critical. Addressing issues such as remote working, enabling global collaboration between teams and increasing productivity are vital to future-proofing the UK's place on the world business stage, and for many to the continued success of their organisation."
UC EXPO 2017 brings together some of the world leading influencers and brands to discuss the major challenges and issues involved with implementing a truly unified communications strategy, whilst also sharing insights, experiences and success stories.
This year's speaker line-up includes Noam Fine, Managing Director of iam+, who will explore the intersection of AI and VoIP, accompanied by AI assistant AneedA. Other notable speakers include Barak Regev, Director, Cloud Platform, EMEA, Google; VMWare Business Solutions Strategist & CTO Ambassador, Charles Barratt; Paige O'Neill, CMO, Prysm; Dean Bubley, Founder of technology analyst and consulting firm Disruptive Analysis and Dave Macfarlane, Manging Director, Gamma Network Solutions.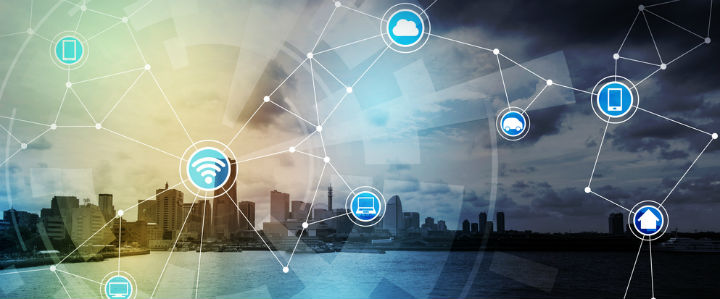 In addition, 2017 also sees the launch of new technology areas into the event program. Designed to appeal to senior ICT decision makers who are tasked with implementing the very latest UC & C technologies, this will include:
The Future of Work Theatre – delivering world class educational content on the technologies and solutions that will shape the workplace of the future, such as video, collaboration solutions, chat, VR and AI.
Future Tech Demo Zone – this immersive, interactive demo area will give companies the opportunity to demonstrate new workplace technologies that are revolutionising the way we work.
Customer Engagement/Experience Theatre – covering the technologies that help organisations improve the way they communicate with their customers, such as call analytics, recording, chat bots and next generation collaboration tools.
These will be in addition to extensive coverage of Cloud and UcaaS, Network Monitoring, Analytics, Security and Mobility.
For further information and to register free for UC EXPO 2017, please visit: www.ucexpo.co.uk. Get involved on Twitter using the #UCEXPO hashtag.
About UC EXPO
UC EXPO is Europe's largest unified communications & collaboration (UC&C) event, for those looking to find out how the latest unified communications can drive and support their business. The event showcases brand new exclusive content and senior level insights from across the industry. UC EXPO 2017, together with Unified Communications Insight (www.ucinsight.com) and the world's largest UC&C LinkedIn group delivers news, insight and knowledge throughout the year. Attending UC EXPO 2017 will help to ensure business decisions are made based on the latest best practice for improved communications and collaboration whilst allowing organisations to continue or start their journey in enabling workforce mobility. The 2017 event will bring together 5,500 ICT professionals, 100 specialist suppliers and world class exclusive education through 100 free to attend seminars.
UC EXPO 2017 will take place on 17-18 May 2017, at ExCeL, London.
For full details of the event, or to register for free, visit www.ucexpo.co.uk or follow UC EXPO on Twitter using the hashtag #UCEXPO.
Media contacts:                                                                                                                                Speaker or exhibitor enquiries:
Gemma Smith / Marnie Spicer                                                                                                   Sophie Barry / Keiran Prior
020 3176 4700                                                                                                                                                      0203 841 8500
ucexpo@kaizo.co.uk