Meet the 21st Batch of 500 Startups Companies
1 min read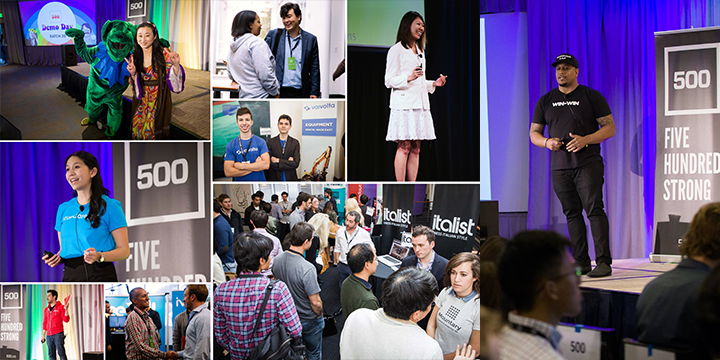 500 Startups' next batch of accelerator companies is launching now that its previous demo day has wrapped up, this time seemingly having a bit of a wider focus than we're accustomed to seeing coming out of the firm.
This batch, which contains 31 companies, focuses on a range of topics, like VR, healthcare, financial technology and even drones. Around 43 percent of the founders in the program come from international regions, something that tends to be a bigger focus for 500 Startups as it picks its startups to go through its accelerator.
As these companies go through the program, 500 Startups tends to help its companies with growth and marketing — which it uses to differentiate itself among other programs. There's also an automotive track this year, hosted by General Motors.
Here's a rundown of the next batch of 500 Startups companies. You can find the startups we think were the most interesting in the previous batch here.
AA Audience — Helping the finance industry get customers on mobile devices.
Adventure Bucket List — A platform that streamlines tour and activity bookings for destinations.
Avision Robotics — Air traffic control solution for commercial drone applications.
BillTrim — Upload your monthly bills to try to find savings.
Chatter Research — Real-time customer feedback solution for retail and hospitality.
ContactOut — Find personal emails for 65 percent of people in the western world.
Croma — A content distribution analytics platform for news organisations.
ElleBox — An organic feminine hygiene subscription box service.
FactoryFour — Enabling automated manufacturing, at scale, and anywhere in the world.
Folia Water — Consumer goods water filter for the 4 billion who make less than $10 a day.
Georama — A live mobile video platform that provides an alternative to travel.
GlobeKeeper — Secure collaboration platform for law enforcement and security personnel.
Improvado.io — Aggregate advertising data in any visualization tool in minutes.
Lumotune — Changing physical spaces with see-through, connected digital displays.
MedStack — Accelerate the development, adoption and integration of apps in healthcare.
Meya.ai — A platform to build, train and deploy bots.
Muzzley — A B2B platform-as-a-service for consumer IoT monetization and meaningful use cases.
OurHealthMate — Allows users to find, book and pay for health care services at hospitals in India, and exchange medical records.
Pellego — A research platform for house investors.
Pluma — A mobile professional development and executive coaching platform for working millennials.
Prolaera — Modernises continuing education to help professionals stay licensed and "level up."
Radiomaze — Turning Wi-Fi into a motion sensor leveraging the existing hardware at home.
rakam — A full-stack analytics platform that allows companies to create analytics services based on their needs.
RealAtom — A marketplace for commercial real estate loans, connecting borrowers directly with relevant lenders.
Resonance — Aggregate data from connected devices, smartphones and apps to understand and predict human behaviours.
Swept — Helps janitorial companies increase profits and cleaner retention.
Tripplus — A miles and points-based airfare and hotel meta search and award travel concierge platform.
Vacayo — Transforms long-term rentals into beautiful, short-term group vacation homes available online.
VR Motion Corp — Creating foundational tools for virtual reality in the transportation marketplace.
WeFitter — Health platform that helps companies engage with employees and reduce health care costs.
WeTipp — Helps communities engage their members through their passions and skills, and automize their back office.