10 Things to Consider When Downsizing Your Business
2 min read
Hard times come and go very often for businesses, especially the youngest ones. When in crisis, the first thought of many managers is usually to downsize the company and save as much resources as possible.
Downsizing, or letting people go, is a very delicate process that should not be taken lightly, both from a tactical and from an ethical point of view.
Once you have decided that downsizing is the best option for your business, there are still many things to keep in mind in order to have a successful operation without any backlash.
That's why we at Economic Journal have grouped the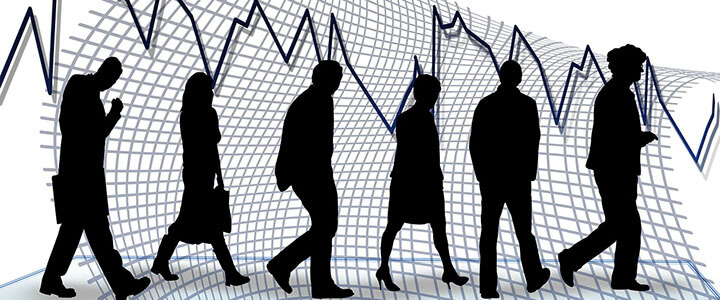 10 Most Important Things to Consider When Downsizing Your Business
1. Do you really need to downsize?
If your business is not performing up to its standards, it doesn't necessarily mean that the fault lies in an overcrowded office.
You could first reconsider the way you market your product and services, study the feedback from your customers to understand what is wrong in the process of creating value for them.
2. Is this the right time?
Once the decision has been made, do you downsize right away?
Is your team currently working on an important project that took considerable amounts of time to prepare? Is your product seasonal?
Perhaps you should wait until the next important report and have an overview of how everything and everyone is performing.
3. Who should you let go?
Don't fire your employees just to save money from their salaries. You should find the worst performing elements of the team and only let them go when you are sure that the team would benefit from their absence – keep in mind that a small team is a better team.
Remember that if you get rid of people in important roles, those positions still need to be covered by someone else – you might have difficulties finding another suitable employee and you might lose more than you gain if you make mistakes.
4. Should you outsource the jobs?
Before shutting down an entire department, take a look at the possibilities overseas, and see if they offer a better deal for the same job.
Outsourcing has been very popular in the last few years and is sure is a way to save on budget; however, beware of the risks.
5. Beware of legal backlashes
If you are targeting the wrong employees when downsizing, things might escalate to court: you want to have a concrete reason to let someone go, or a certain rule if you downsize on a periodical basis. For example, you might want to set certain objectives for your employees to reach every 6 months, and those who don't manage will be the first addressed when downsizing.
6. How do you imagine the company after the process?
Do you have a well-defined picture of how the company should look like in 1, 5 or even 10 years? Whatever kind of business you manage, you need to have clear objectives and priorities.
Don't let go of a team that you will need in the future just to save money in the short term.
7. Look back at historical downsizing of big companies – both good and bad examples.
Learn from the mistake of the past and follow the steps of those that did great before you. Companies have been downsizing and outsourcing for decades and there are many reports and articles available online to read how and why they did it.
For example, the well-known General Motors layoff, back in 2009, when they let go of almost 50,000 employees and closed down several factories as a consequence of the 2008 financial crisis; or the notorious AT&T case, who sent 13% of its workforce home back in 1996, despite all of its facilities being profitable at the time – their main reason was the upcoming division of the company in different technological fields.
8. Consider hiring a professional in company organisation
If you are sure that you need to downsize your business but you are not sure on how to do it, then there are many professionals in the field that can help you find what's best for your organisation and can help you get there.
You can find them at associations like NAPO and they specialise in many different areas. Additionally, hiring a business financial advisor like EP Wealth may help navigate the effects of your business's finances on your personal finances.
9. Give as much notice as possible
It is a common practice to let go of employees on a short-term notice to avoid repercussion on their work and behaviour.
However, giving the news as soon as you make the decision is almost always the right call: it gives your employees time to recollect their thoughts and leave in a friendly manner.
10. Be human
Remember to always say goodbye to people in person whenever possible, and that on the other side of the desk is a human just like you.
Put yourself in their shoes, be respectful, and let them off with dignity.
Is Downsizing Worth It?
There is no universal answer to the needs of a company, and downsizing is definitely not a card to play whenever possible.
However, it is at times a necessary move that can have great effects when applied properly – but can be dismal when done under the wrong conditions, from a financial, legal and ethical point of view.
Thus, remember to ponder your choices carefully before launching it into action and good luck with your business!