How to Build Strong Relationships with your Clients?
2 min read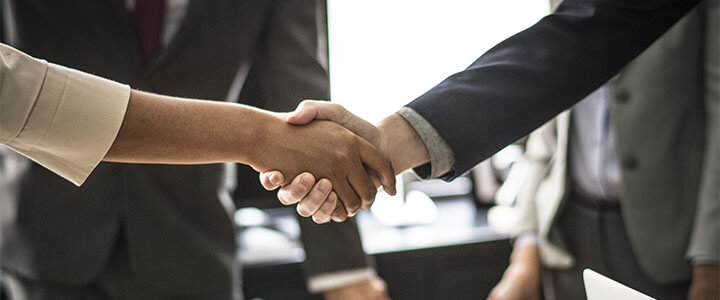 Have you ever come back to the store that treated you badly as a customer? Probably not. Well, the same goes for your clients and your business. Statistics say that over 50% of your clients would never work with your company after just one negative experience. This will not only hurt your bottom line, but also create lots of negative press around your brand.
In short, client relationships are critical for your business and improving them should be your priority. Here are a few tactics that may work for you.
Be Honest
You don't have to agree with your clients' ideas to earn their trust and retain them. They are hiring you to help them achieve better results is a certain aspect of their business, even if this means using practices they didn't know of. And, this is why you need to talk to them openly.
For starters, meet with them and hear them out. Once they express their expectations, you need to tell them whether you're capable of helping them reach their objectives. Never promise something you cannot fulfil. Keep in mind that, sometimes, your clients will set unrealistic goals. As an expert, you need to explain why their ideas won't work and propose some alternative suggestions that would deliver greater results.
Secondly, talk to your clients regularly. Schedule phone calls, video calls, or in-person meetings to keep them posted about your progress. When making any significant changes to your strategy, always ask them for opinions. Send out weekly and monthly reports to inform them about your progress and show how your tactics are contributing to their bottom line.
Finally, ask them to provide feedback regularly. Be it social media polls, customer satisfaction surveys, quizzes, or reviews on business directories, the information you collect will help you understand your clients better and refine your strategies.
Build a Clear Billing Plan and Stick to It
One of the major problems in agency-client relationships is collecting payments. Research highlights that 64% of SMBs have outstanding invoices that go unpaid for at least 60 days. If not properly managed, your billing process may wreak havoc on your cash flow and ruin a relationship with a paying client for good. This is why you need to build a solid billing strategy to get your clients to take you seriously and keep your accounts receivable under control. Here is how:
Audit your account portfolio to collect client data and tailor your billing processes to them.
Make your billing processes flexible. If one of your greatest clients gets paid on the 15th in a month, you should build their payments around a similar time frame.
Invest in software to collect payments and inform your clients about failed payments automatically.
Provide multiple payment methods.
Offer discounts and incentives for early payments.
Set strict billing rules that would determine where your clients should pay you, what forms of payments you accept, how you will deal with late payments or cancelled projects, etc.
Provide Real-Time Support
Apart from receiving regular reports, your clients expect you to be available 24/7. And, with a wide range of video conferencing tools, email software, instant messaging apps, and social networks, providing instant customer support is now simpler than ever.
For starters, equip your customer service representatives with the right tools and regular training to offer exceptional customer support. Apart from regular calls and emails, you should also rely on social networks, as these channels are the backbone of effective customer services. Invest in a social media monitoring tool to track your brand mentions and give instant feedback. You should also consider integrating an AI-powered chatbot into your social media accounts and website so you can answer your clients' questions irrespective of their time zone or your working hours.
Show You Value their Loyalty
Studies show that attracting a new customer may cost 5 times more than retaining an existing one.  Precisely because of that, client retention should be your priority. And, to keep them satisfied and inspire their loyalty, you need to show how valuable they are to you. For example, you could offer massive discounts, give away your latest products, and send exclusive VIP loyalty cards to your major clients. Most importantly, humanise your client interactions. Send a welcome email, organise parties to let them meet the people behind your brand, and don't forget to wish them a happy birthday and holidays.
Wrapping it Up
In the overcrowded small business ecosystem, keeping your customers happy is critical for retaining them. Sure, there is no one-size-fits-all strategy that may work for each business individually. The way you'll inspire client loyalty depends on your target audience, industry, and overall business objectives. However, these are some basics that may help you take your client relationships to the next level.
What strategies do you use to build and strengthen client relationships?