Top 5 Features You Should Look for When Choosing an E-Commerce Platform
3 min read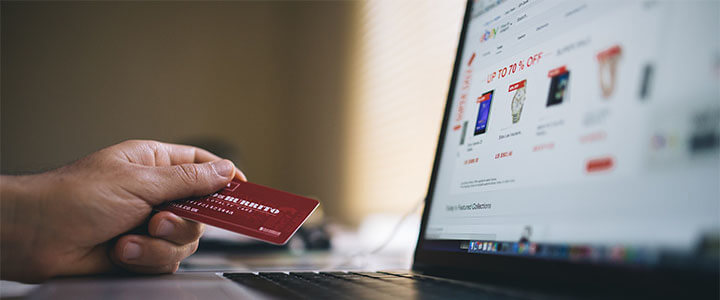 Choosing the right platform for your e-commerce requires tact and patience if you want to get the best results out of it. Therefore, it is necessary to pay attention to the platform's features because they are critical to your website's overall success performance.
So, how do you choose the best platform for your commercial website given the many options on the market? How can you choose the most appropriate platform without missing the most important features that drive your website? In the remaining sections of this post, I will show you the top five features you should look for while choosing the right e-commerce platform. So, remain with me as I discuss these features and how they will benefit your online business.
Security First
We start our coverage at one of the most important features—safety. This feature is critical since the Net faces various risks and threats that can damage your business and customers. Since you will be dealing with people's money, it is paramount to put safety measures in place to ensure you and your customers transact safely. For instance, hackers are all over the Internet looking for easy prey to devour. So, it is important to ensure that the platform you choose allows for the installation of safety measures such as SSL certificates.
With SSL certificates in place, the Secure Socket Layer (SSL) will encrypt your website's data between the two points of communication. This way, it becomes impossible for hackers to intercept the data and steal it for their selfish ends. Therefore, it is imperative to ensure that the platform that will host your e-commerce website guarantees all this.
Moreover, the availability of this feature will enhance your website's reputation in the eyes of your various stakeholders. This way, you will gain your users' trust and confidence, and hence, win more business for your online store. The reason is that customers will interact with your online shop knowing that their sensitive information is secure. Moreover, the presence of an SSL certificate will enhance your website's ranking in search engines. Don't forget that SSL certificates are now some of the features Google uses to rank websites.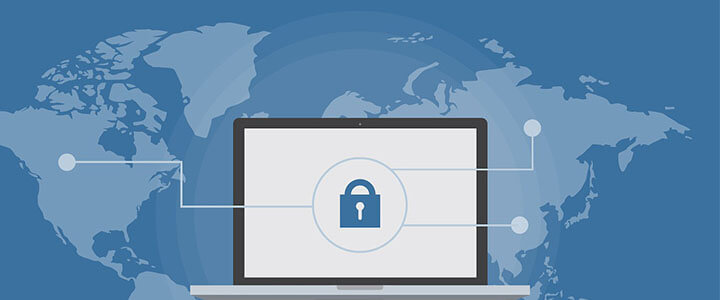 Search-Engine Friendliness
We live in an online environment that depends on ranking to boost a website's reputation. This means you should consider the ability for your platform to work well with search engines. Therefore, it is needful to choose a platform that will make it easy for users to search and find your online store easily.
Moreover, it is necessary to select a platform that offers features that allow you to write metadata regarding different products and web pages. Also, it has to allow for the auto-refreshing of your website's sitemap with updated product lists. Do not also forget to look for its ability to implement the utilisation of rich snippets that will make your users' search engine results more interactive.
Ease of Expansion
If you are venturing into online commerce for the long-term, then room for growth should be one of the leading features on your selective criteria. This means you should look for a platform that will let you expand as your customer base and goodwill grows. For instance, you have to consider its ability to support thousands of customer details and names. When choosing your ideal e-commerce platform, it is beneficial to consider that as your business grows, you will need to increase the number or even the type of products you sell.
With such a focus in mind, it will be easy to make the necessary growth adjustment without migrating to a new platform. This way, you will save yourself the costly and time-consuming hassle of migrating to a new platform to accommodate your rising transaction needs.
Mobile-Friendly
In this mobile world, you need to choose your e-commerce platform based on this feature. The reason is that most online activities take place on mobile devices. It is also important to note that most of the millennial generation shoppers prefer shopping using their smartphones. For example, a recent ComScore's study in the US reveals that smartphones account for 65% of the total digital time millennials spend on the Net.
However, it is prudent to make sure that the platform does not have excess flash animations and popups because they could distract your users, and hence, interfere with their buying processes.
User Friendliness
Lastly, you should remember that your users are the most important stakeholders in the whole choosing process. Therefore, ensure that your chosen platform takes care of them since without users your e-commerce site is useless. It is therefore prudent to ensure that your target user will have the best experience while interacting with your online store.
Moreover, Econsultancy survey shows that 88 per cent of online users are less likely to return to websites that give them non-satisfactory user experiences. Therefore, if you want to succeed on your chosen platform, make sure that it takes care of this need. Otherwise, you will go nowhere with your e-commerce website if users will have difficulties interacting with it and purchasing your products.
When choosing your platform, ensure that the designers optimise the breadcrumbs trail to allow for easy navigation. This way, your site will not confuse your users. Also, make sure that it has minimal required fields to allow for easy checkout processes as your visitors buy your goods and services.
Closing Remarks
Choosing the right platform for your e-commerce website is a critical decision that requires tact and caution. When choosing, you need to look for key factors that will make it easy for your users to interact with your website. For example, choose the platform based on its user-friendliness, mobile compatibility, and security features that include the use of SSL certificates. Moreover, you have to select the platform with future expansion and search engine compatibility in mind. With these features in focus, you will be in an advantageous position to make an informed decision for your online store.