7 Careers That Are Trending Thanks to Social Media
2 min read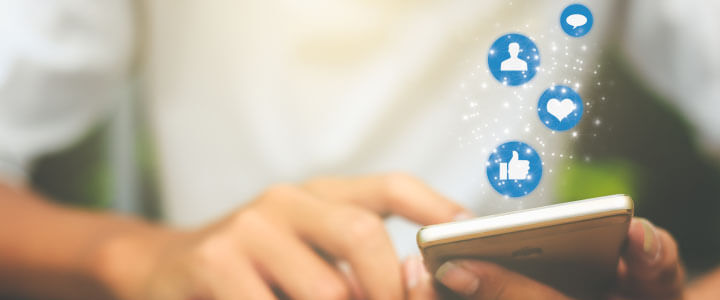 Social media has changed the working world as we know it. Several careers have been created or made popular thanks to the popularity of Facebook, Instagram, and Twitter. Whether considering the careers of successful fitness coaches or the working Instagram artist, it is undeniable that social media has created a way for entrepreneurs to earn a living.
Earning Income Differently
These social media platforms have certainly made various careers more popular than ever. Considering changing your current career for something that's a little more enjoyable? These are the following six careers that are trending on social media right now.
1. Illustrators and Designers
Social media has opened doors for illustrators and designers. With the likes of these visual friendly platforms, artists that once had to seek out galleries in order to make a living are now posting their paintings and designs on their social media accounts to make money.
What once used to be a sporadically rewarding job for new emerging artists, is now easily one of the most popular businesses trending through social media. Through platforms like Instagram, artists can easily build their audiences, increase sales online and in-person, and build their brand better than they ever could have otherwise.

2. Food Entrepreneurs and Aspiring Chefs
Making money on social media starts with finding a niche that works for you. Such is the case with the food entrepreneur. These industry leaders are far more than just foodies; they're typically people with expert knowledge regarding dietary needs, nutrition, culinary arts, and more. While some food-preneurs use social media to expand an existing business based, others simply grew their following by posting pictures of their meals each day.
Creating an income off of social media accounts dedicated to their interest in food is proving to be very popular. The success of these entrepreneurs is driven by passion. Most foodpreneurs go on to publish their own cookbooks, create their own cookware, and even run their own restaurants. Through promotional partnerships with other businesses on social media, these foodpreneurs are making insta-income.
3. Style Bloggers and Fashion Experts
It's safe to say that the job of the fashion blogger didn't exist before blogging became popular. Style bloggers usually focus on their passion for fashion and find a way to earn a living through that.The best bloggers usually post about their own outfits and fashion advice, as well as keep up with the goings-on in the fashion world. While there are certainly thousands of social media accounts dedicated to fashion lovers, the most successful fashion forward bloggers are able to turn their love for clothes into cash.
4. Fitness Experts and Personal Trainers
Personal trainers certainly existed well before the rise of social media, but the effect that social media has had on the fitness industry is undeniable. Whether people use social media to expand their already existing fitness businesses or they are inspired by other fitness accounts to go after their dreams of being a successful trainer, this type of career is definitely much more popular these days.
Oftentimes fitness stars on social media get started by posting their own fitness routines or how or their weight loss journeys. Many fitness social media stars turn to online printing and branding services to help brand their business in the real world, as well as online. By finding success with online and in-person clients, these fitness gurus are able to build a real income from something that started as a few posts on social media.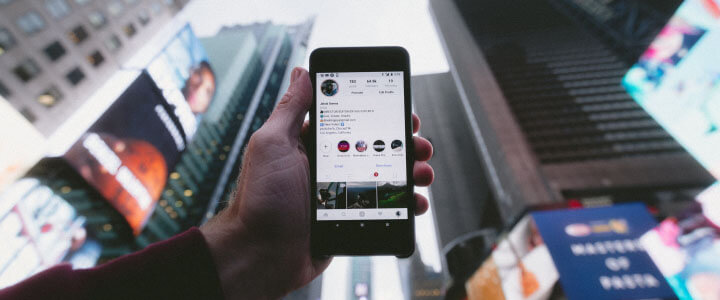 5. Social Media Specialists
As more businesses incorporate social media into their company practices, the need for a person to manage corporate social media has become more apparent. The unique position for social media specialist is now one of the most popular career choices for workers today. As businesses and individuals continue to understand how social media can affect their professional and personal lives, the need for the social media specialist will continue to grow.
Social media experts are essentially the marketing and public relations specialists of the digital age. These experts specialise in establishing and growing engagement on social media, sending YouTube video emails, creating specific content to boost brands' images, and using various social media platforms to drive sales both online and life in real life.
6. Social Media Content Moderator
Content moderators spend their time coming through content to check it against a company's standards. As more brands began using social media to engage with customers, there was an immediate need for someone to moderate the content generated by customers and clients. Essentially, a social media content moderator works to protect the image of a brand.
Whether the moderator is flagging posts as spam or replying to concerned customers' questions, the job of the social media content moderator is an important one. If an inappropriate social media message is left unchecked, a business may find themselves in hot water.
The rise of social media has created a space for jobs that never existed or were never as popular until now. Whether you are considering a career change or simply wondering how certain people use social media to make a living, the answer is clear: by using a little creativity and tapping into your resources wisely, anything is possible.