Alternate Ways to Buy a Home in 2018
1 min read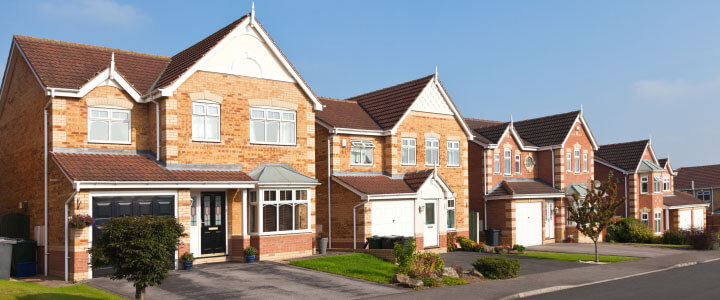 Since the financial crisis of 2008 it has become more difficult than ever to afford a home and get onto the property ladder as a first-time buyer. With a housing shortage also contributing to the strain it may seem as though you will need a life time of savings to put down a deposit to call something your own. However, in recent years new schemes have been put in place to aid first time buyers and create an alternative route of getting onto the property ladder.
Shared Ownership
This scheme is ideal for anyone looking to buy a home while paying in manageable amounts and with a small deposit. Shared ownership allows you to part-buy part-rent your home while saving money in order to own more of your home in the future. As the home is owned by housing associations you will pay affordable rent and not be outbid by anyone looking to buy a home as they are all fixed price and in sought after areas in the UK.
From shared ownership in Kent to London, you can find the perfect home in the best area for you and your family without the price tag and momentous mortgage. You can also buy more of your home as you feel fit through instalments of ten percent, eventually being able to buy the property outright and selling it on or extend it in any way you wish.
You can own between 25%-75% to begin while only paying a deposit on this amount making it much easier to get onto the property ladder as a first-time buyer. And with thousands of homes built in new and upcoming areas, you can get hold of shared ownership in Ebbsfleet, Greenwich and Tenterden, while still paying an affordable price.
Help to Buy
This scheme is becoming increasingly popular for its reduced deposits and benefits for first time buyers. Available across the length and breadth of the UK with houses for sale in Harrow to Manchester, help to buy allows you to pay a small deposit for a newly built home in sought after areas.
The scheme provides you with a 20% equity loan with 0% interest for the first 5 years, taking the pressure off when it comes to repayment. You will also own all of the home compared to shared ownership and pay just a 5% deposit on the full value of the home. This will leave you with a very manageable mortgage of 75% while giving you a helping hand onto the property ladder.
These homes come in a variety of sizes and types including city apartments larger detached houses and with advice readily available on websites offering shared ownership homes, it is definitely worth considering as a route to home ownership.
Homes for Londoners
First time buyers in London can certainly struggle when it comes to buying a home especially with the housing shortage in London and the extortionate prices that come with investing in the capital. But with Sadiq Khan's homes for Londoners, you can now get onto the property ladder in the UK's busy hub without being buried in debt.
'First Dibs' is a strategy that ensures Londoners are prioritised over wealthy overseas buyers looking to make me from renting out properties and 'London living Rent' is a new way to save for a deposit without suffering the unfair tenancy costs of the capital. This schemes also ensure you are prioritised for shared ownership whether you are interested in shared ownership in Sussex or Islington.