The Connection between Employee Engagement and Retention
2 min read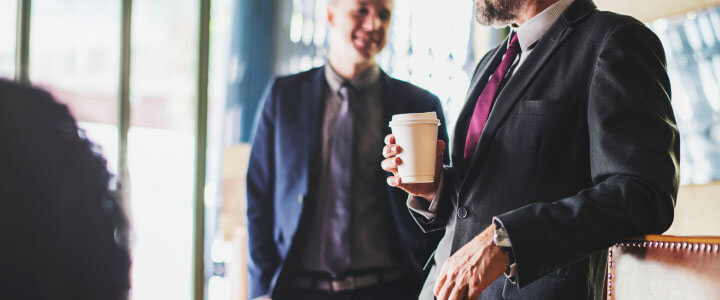 Employee engagement is your organisation's approach that results in an emotional commitment from your employees to your organisation. Once achieved, it means that employee will be more productive and care more about their work.
Employee retention, simply put refers to an organisation's ability to retain its employees. The costs of replacing and training new employees have gotten so bad that employers are now focusing efforts on retaining their existing employees.
Engagement and retention are interconnected and can determine the success of an organisation. This article will explore the importance of both and recommend tips for employers and managers that can help improve engagement and retention within their organisation.
Importance of Employee Engagement
There are many benefits to having engaged employees. The first is that it boosts productivity, reports show that employees who are invested in their roles are more productive than those who aren't.
Positive engagement also enhances your company culture. Ideally, engaged employees are living your company values even in their personal lives. Consider introducing an event that not only engages them but also promotes them around the company. This can help to create a culture of engagement around the company.
Tips to Improve Employee Engagement
Appreciation
The first and most effective way of improving engagement within an organisation is by recognising the value of your employees. A simple 'job well-done' goes a long way to making them feel appreciated. Employees want to know that they're doing a good job and it contributes toward achieving your overall business goals.
Feedback
Giving and receiving feedback is an excellent way to engage with your employees. Giving feedback allows workers to know where they stand within the company. And asking for feedback create a 'give and take' environment where employees are not afraid of talking to business owners or managers.
Positive Work Environment and Culture
Providing a comfortable office environment directly contributes to your employees' productivity. The average worker spends about eight hours at work every day, it's hard to keep turning up for work when you don't like or feel unsafe in your work environment. It is important that the work environment is properly ventilated and lit with an appropriate temperature.
Your company culture also plays a huge role in retaining employees. You should promote a culture that reflects your company goals and objectives. The culture within the organisation needs to be in line with your employees' personal objectives. This is because you want a culture that not only motivates them but also matches your industry and engages them.
Importance of Employee Retention
Employee retention is estimated to cost the UK economy just over £4 billion every year. High levels of retention affect employee morale and your company reputation which would make recruiting harder.
There are many reasons why employees may leave your company. In some cases, the decision may be out if your hands, in that situation there's nothing you can do about it. However, many people leave their jobs because they're unsatisfied with their current work situation. Consider conducting exit interviews to find areas of improvement within the company.
Tips to Improve Employee Retention
Recruiting
Extensively qualifying and interviewing potential candidates allows you to find employees that you think matches your company's goals and objectives. Workers that meet this description will be more in-line with your business efforts and are more likely to stay longer at the company.
Competitive Packages
Retaining your existing employees involves more than just making sure they're right for your company. While pay and other benefit packages aren't the most important thing potential candidates consider, it still is important. Benefits like Employee Assistance Programmes (EAP) can support employees at various stages of their lives.
Consider investing in a salary benchmarking tool. The process gathers and compares salaries for various roles in various introduces and on various levels. Offering a competitive salary makes it harder for your employees to leave for better offers elsewhere.
Training, Development, and Progression
Offering training and other skill enhancement options to all your workers helps to retain them. They like to know that you're interested in their lives and personal development. Employees are not willing to stay at an organisation if they think there's no possibility for progression within the company.
---
Bio
Paul Holcroft is the Head of Operations at Croner Group Limited, a leading provider, and pioneer of support for Human Resources and Health & Safety management.