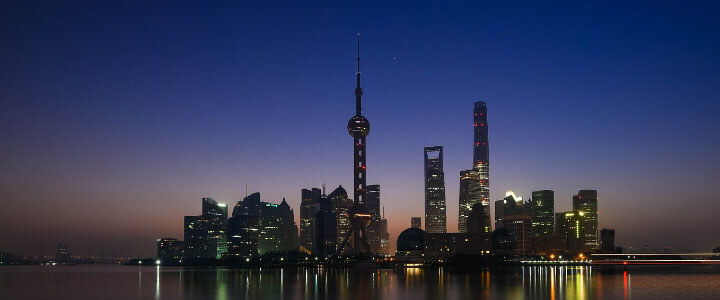 Despite decades of steady economic growth, and a proven capacity to disrupt global business lines, China is still unable to compete on the first tier of global firms, in terms of technology, production outputs and corporate governance. The spearhead of Chinese commercial aggressiveness, price-slashing, is no longer able to carry growth for the Eastern dragon.
For manufacturing firms around the world, the danger came from below. With modern industrial capacities close to non-existent in the 1950s, China gradually became the manufacture of the world in just a few decades, starting at the bottom. The lower the tech was, the more Chinese firms were interested in producing it.
In the 1980s, Chinese firms slowly started nibbling their way up (with questionable results sometimes) towards slightly more elaborate sectors of production. On the low-tech and mid-tech sectors, Chinese firms supported their own growth with one thing, and one thing only: build it cheaper. With low wages and nonexistent social coverage, China had an angle to low-ball the competition on everything it produced, even if the quality suffered to some extent.
On the global market, customers quickly got used to turning to high-tech countries (US, UK, France, Germany, Japan, etc.) for all things which could suffer no quality issues, and then save money on other non-vital segments by buying Chinese. But the Chinese have come to the end of an era and face a new conundrum, the resolution of which will make their success or failure in the next era: prices are no longer substantially lower than their competition, and yet quality isn't at par.
Finally, the Chinese have failed to integrate in their business models corporate responsibility and environmental consciousness – ruling themselves out of the largest deals.
The most telling example to come to mind is, naturally, Huawei, currently in the midst of a raging battle which highlights the profound reforms which the Chinese business world needs, before fully entering the world stage of business. With the extremely close ties between the Chinese political and economic worlds, customers are increasingly worried about letting the fox into the hen house, especially when it comes to IT products, one of China's main products.
In recent months, Huawei has come under the intense scrutiny of US security services, for fear that smartphones may be used as a gateway for Chinese intelligence. Cyber specialist Bryan Le writes: "The fear that the P.R.C. government could strong-arm private or unaffiliated Chinese groups into giving up cyber-secrets is reflected in the U.S. government's treatment of Chinese telecom company Huawei."
The CEO of Huawei is suspected of cooperating with Chinese intelligence, due to his past service as a military officer in the 1980s, prior to the founding of the business – though it is worth noting that most Chinese businessmen have served at some point in the military. The high-profile arrest of Huawei CFO Meng Wanzhou, in Vancouver, in 2018 reflects the defiance which the West, and not only the United States, has developed towards the massive presence of Chinese products in their domestic markets.
Most Western countries have looked into the matter and assessed the security threat which Huawei represented for their national security – and some found unpleasant surprises. But the difficulty for Chinese firms to hold their corner on international bids and business doesn't rely only on politics and trust-building: it is far more widespread.
Chinese firm BYD (Beyond Your Dreams, SEHK, 2011), a large producer of electric vehicles, has run into similar troubles in recent years, cumulating mistrust over business practices, and doubts over quality control. After a good start in the 1990s building mobile phone batteries, consistent development and firm support from the Chinese State bettered the firm's prospects until Warren Buffet-led fund Berkshire Hathaway invested into the firm, in 2008. But now that the firm is operating in the top tier of the market, its inability to produce on large scales while protecting quality levels is starting to show.
Sterling Burnett, EV specialist for the Heartland Institute, writes about the post-sale developments on several large US electric-bus contracts: "Similar fleets in Los Angeles and Albuquerque could not climb up hills, could not drive reliably over 100 miles, and generally could not stay on the road. Los Angeles's first five buses were so bad that they had to be pulled off their routes after less than five miles. Albuquerque experienced similar problems. Of the 16 buses BYD [Build Your Dreams—a Chinese company that is the world's largest electric vehicle manufacturer] delivered to Albuquerque, seven were sent back because of cracks, leaking fluids, axle problems, and an inability to hold charges."
After lending one of its electric buses to the French city of Paris for tests, in view of an upcoming EV-purchasing bid, BYD was subsequently forbidden to enter the tender. Deals have had to be sugar coated, in order to be won, despite technical insufficiencies, a business tradition which is still common in many parts of the world, but less and less accepted in North America and Europe.
LA Times Paige St. John wrote: "BYD paid for Antelope Valley's transit manager, Len Engel, to spend a week in 2016 visiting its facilities in China, on what officially was a plant inspection […] He was accompanied by six U.S. transit officials whose travel expenses also were covered by BYD. The gift was not reported as required by California ethics laws, until after The Times raised questions." Actually, BYD seems unable to meet top-notch requirements.
China still competes with the West on Western terms, but has failed to impose its own way of trading. Until now, China has been able to compete on the global market, with the combination of low prices and State support. But that has only worked for the lower segments of the economy.