How to Prepare for Brexit as a Small- or Medium-Sized Business
2 min read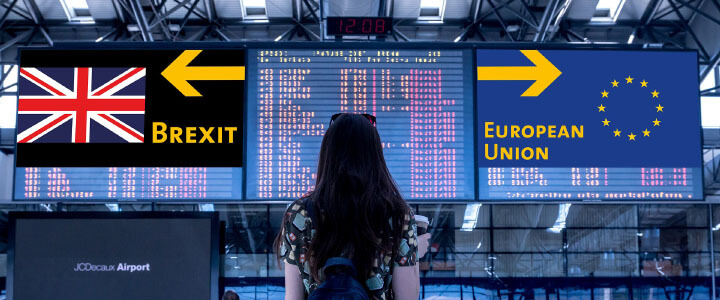 As we get nearer to the Brexit date of 29 March it is important to understand the changes that will happen and how they will affect your business in order to prepare for them now. A good source of information is this government website, which advises to be aware that some actions may need to be taken as soon as we leave the EU, depending on individual circumstances and that professional advice should be considered.
Also bear in mind that the following advice is subject to changes in requirements depending on the terms by which the UK leaves the EU. It is thus advisable to revisit the above-linked information page and consider signing up to email alerts to stay up to date. With that advice given, let's take a look at a few areas of concern for many small- and medium-sized businesses and what the changes will look like given that there is no Brexit deal.
Placing Goods on the Market
There will be a temporary continuity, meaning there will be no significant changes to current requirements for placing a manufactured good on the UK market for a limited time period after 29 March 2019. With that said, in some areas there will be new requirements for access to the UK market to ensure safety of products being sold. For more on this, scroll down to the further information section at the bottom of this page.
Importing, Exporting and Transporting Products or Goods
If you are an importer or exporter, it is recommended to get a UK Economic Operator Registration and Identification (EORI) number so that you can continue importing or exporting goods as well as applying for authorisations that will ease customs processes.
If another organisation moves your goods, contact them to find out if they can make customs declarations for your goods. Otherwise you will need to do so yourself, or, it is also possible to hire an import-export agent for this if you don't want to do it yourself.
Additionally, it's possible to apply for customs declaration grants which can provide your business funding for training and IT improvements for the purposes of handling your own customs declarations. Also be alert to new tariffs and how they might apply. For further information on customs procedures if the UK leaves the EU without a deal, see this page.
Employing EU Workers
EU citizens resident in the UK before 29 March 2019 will be able to apply to the EU Settlement Scheme to get (pre-)settled status, allowing them to continue to work and study in the UK. Applications will begin being collected from 30 March 2019 and workers must apply by 31 December 2020 if the UK leaves the EU without a deal.
Consult the EU Settlement Scheme guidance for employers to get further information for your employees. For new EU employees arriving in the UK after a no-deal Brexit but before 31 December 2020, a new process will be in place and after 1 January 2021 a new skills-based immigration system will launch. Note that non-EU nationals will not be affected by EU exit in terms of work visa applications.
Personal Data Protection
It's important to ensure your business follows data protection law if the UK leaves the EU without a deal. If operating across the EU or exchanging personal data with organisations in the EEA changes may need to be made before the UK exits the EU. Read the 6-step process for ensuring data protection compliance here. Also consult this guide on data protection if there's no Brexit deal. It is also suggested that you consult this tool to check if you need to use standard contractual clauses (SCCs) for the free flow of personal data into the UK from Europe.
For more information on preparing for UK exit from the EU without a deal, see the collection of resources linked here and don't forget to subscribe to email alerts to be notified of changes.
---

Bio
Dan Ashcom is a freelance writer with a background in IT and social services. When he's not busy writing about pertinent topics, he enjoys making production music for film and television.