Voice Search Technology: Is Your Business Ready for this Change in Search Behaviour?
1 min read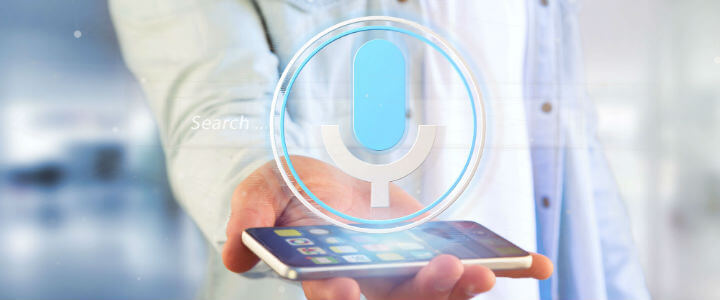 Over the past few years, there has been a seismic shift in customer behaviour–billions of people have begun using voice search or voice-activated technology as their preferred search method. According to BrightLocal's research, which analysed 1,012 US-based consumers, found that:
58% of users have tried voice-enabled technology to find business information in their local area
46% of users utilise voice search day-to-day while seeking for local businesses
27% of users would visit a local business' website right after performing a voice search command
The growth is inevitable and it will be increasingly significant throughout the year. The world will see an increase in people having conversations with their smartphone, laptop, speakers or even their cars. In fact, comScore anticipates that by 2020, 50 per cent of all searches will be done by voice.
So, Why Do People Use Voice Search?
First and foremost, this search functionality option is effortlessly quick, convenient, and user-friendly. All users have to do is to simply speak aloud to their smart devices and instantly receive a relevant search result.
As the technology ambitiously gets more accurate and advanced, consumers start recognising a lot more benefits when using voice-activated technology. Based on research conducted by Google, below are the top four reasons why people choose to welcome this technology into their lives:
Allowing users to multi-task with ease
Enabling users to finish their tasks quicker
Helping users to retrieve information immediately
Improving daily routine productivity
So, Has Your Business Optimised for Voice Search?
It is estimated that 50% of all searches will be executed by voice-search by 2020. And, depending on your business' approach to this increasing trend, within two years your business could either be ahead of the competition, or become a dinosaur and be forgotten.
Below are some tactics to stay ahead in the game with voice search technology:
Modifying Your Content Using Colloquial Language
People tend to speak differently than they type. For example, when looking for a place to have lunch, you may type in "top restaurants to have lunch in Copenhagen."
But when you search using voice-enabled technology, you tend to change to a question, like "What restaurants are open now to have lunch nearby?"
In other words, voice search inquiries tend to be a lot longer, more specific, and usually questions. The words choice also gives more customer behaviour insights regarding user intent and the purchase path.
So, you need to brainstorm what kind of questions people might ask that are relevant to your targeted keywords, understanding the behaviour to adjust and adapt to voice search.
Mobile-First Optimisation
Most voice searches are performed through mobile devices. That is to say, your website should be mobile-friendly.
In order to do so, first, you need to improve your site speed because your users expect quick search results for information while multitasking. Secondly, you should optimise for local search results, as users tend to seek for information of businesses close by, such as location, opening hours, discounts/offers, product availability, etc..
Integrate a FAQ Strategy While Developing Content
As consumers will be performing more question-related searches, you will want to map important questions while building your content.
You should aim to answer specific questions on your website, blog posts, and social media posts to ensure your answers are available at every stage of the customer journey.
The Bottom Line
Now that you know that voice search is not a thing of the distant future, but that it is here today and its popularity is on the rise, you should prepare your business accordingly.
Users are not afraid of adopting voice search anymore. So, ensure that you're there too when your users come knocking on your doors. Elevate your business to encompass this new revolution: take advantage of the change.