How to Cope with the Stress of a Business Refurbishment
1 min read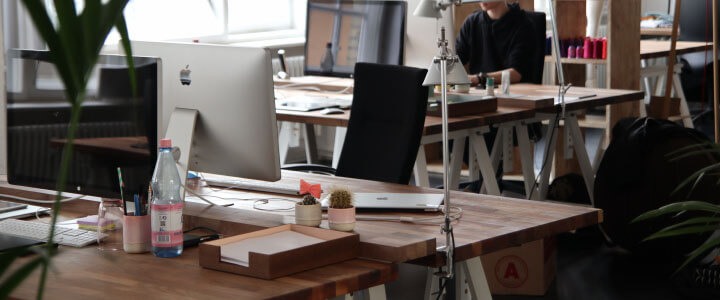 Refurbishing your business areas can be a stressful process, especially if it's a longer job. Even if you've done it before, you'll still constantly have a certain nagging feeling in the back of your head telling you that something can go wrong any minute.
That's just your normal business sense though – after all, this is your main base of operations! But as long as you prepare for the refurbishment process carefully, you should have nothing to worry about.
Work with Professionals
It's not hard to find companies that will do the job cheaply and even quickly. But everything comes at a cost, and you can't realistically expect them to provide a quality service on top of these two factors. With that in mind, considering this concerns your business and not some private property, you should definitely not cut any corners with the contractors you're hiring. Spend some time researching the market, and get the job done by someone who knows what they're doing.
Organise Everything in Advance
You might have a large number of items to move out while the refurbishment is underway. Don't put this off until the last minute – it can add a lot of time and effort to the restoration process afterwards. Make sure that when the day comes for the contractors to roll in and start working, everything has been packed away and stored in a remote location.
When it comes to moving these large items, there are a variety of warehouse storage options available. However, not every storage company is the same, and you need someone adequately equipped for your situation. However, working with a company that offers clean and secure storage for all items can reduce the risk of opening yourself up to potential storage problems.
Set Up Comfortable Temporary Working Spaces
Part of the stress of business refurbishment comes from having to deal with uncomfortable working conditions. You won't get to use your main office – or at least not in its full capacity – and this can create some pretty serious problems for your team's performance. Prepare your temporary working space in advance, and consult everyone in your company who will be affected when setting it up.
You might not be aware of certain relationships in your company that make everything work smoother – like an accountant having easy access to resources in the IT department. Make sure that you listen to any concerns that your employees might bring up in this regard to ensure that their work is not impacted in any severe ways.
Keep Your Eye on the Final Result
Don't forget why you're doing all of this. A little patience is all you need to get through this difficult moment, and when you do, you'll realise that it's all been worth it. Getting to work in a new, freshly refurbished office, done exactly to your specifications, can be an amazing experience that can give everyone in your company a fresh boost to be even more productive.
Keep the final result in your head at all times, and you should be able to get through the whole ordeal a little bit more easily and without so much stress.
Plus, at least this is not something you'll have to deal with on a regular basis. Do it right, and you won't have to see another construction crew in your offices for a long time (save for any incidents, of course). So, keep all this in mind, keep your head up, and continue working while the refurbishment is underway. With the right attitude, it will be over before you've even started to get used to working in your temporary new environment!