10 Things to Never Forget as a Landlord
2 min read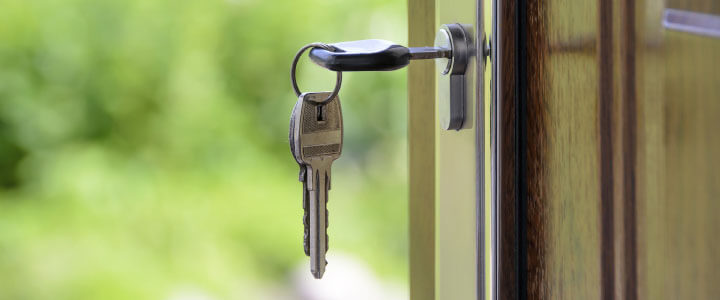 Whether you're renting a room, buying to let for the first time, or a well seasoned full-time landlord there are several things that must constantly be considered. Becoming a landlord is no simple feat, but it is achievable and sustainable if you follow these guidelines.
1. Get Ahead with Your Financial Plan
Always work ahead. There's nothing more frustrating than finding the perfect property and not having your finances ready. Seek advice tailored to buy-to-let landlords. An investment like this will have its own process, requirements and guidelines.
Speak to a specialist buy-to-let broker before beginning the property search. Get an understanding of what you can afford, what is required of your mortgage, and how much you need to pay for home insurance.
2. Market Your Property Online
Marketing has moved on from distributing flyers and putting up signs outside your property. The most effective marketing takes place online.
Choose a platform with the widest, most relevant reach. Invest in digital tools to message the availability of your property to a clear targeted audience. While a sign on the front of the property is great for awareness, tenants are searching online for their next home – not on your street, unfortunately.
3. Stay Organised
Ensure you have everything relating to your property, your tenants and your finances, filed in an organised manner. You never know when you're going to need to know where all of your vital information is. It may be the case that you get a call in the evening as the tenant is locked out – knowing where the spare key is and having it to hand would be particularly useful, for example.
Creating a filing system may seem like futile work, but it will get you out of a jam if all of your information organised per property, per tenant. However you choose to do this, think about why you need to access the information and order it with that in mind. As time goes on, you'll find a way that works for you. Don't forget that if you are keeping hard copies, keep them digitally too.
4. Prioritise the Rent
It may sound obvious to most, however, the main thing you must always consider as a landlord is the rent. If you put this at the heart of everything you do, you can't go wrong. Do not let tenants become complacent when it comes to making their agreed payments.
Work with them if they need support or guidance, but ultimately, ensure that payments don't slip and leave you in a difficult position. Seek the support you need to pursue your options, including eviction notices and secondary steps.
5. Tenant Referencing
Referencing your tenants is essential. Affordability is the most important factor when referencing a tenant and a check will be able to verify genuine employment. Arrears can quickly cause issues for both yourself and the tenant.
Ensuring a tenant reference takes place will avoid these risks. There are other factors to consider during these checks, including references from previous landlords. Maintaining your property should also be a priority during this process to minimise the need for repairs.
6. Give Tenants Space
Good tenants usually don't like being disturbed – and why would they? Once you've found an ideal tenant give them the space they need to live their lives. They'll value that.
7. Organise Quality Images
Great images can be captured on an iPhone if the lighting is on your side. This isn't always the case, nevertheless, so consider appointing someone to have your property professionally shot – particularly if the estate is not as spacious as you might like.
Photographers have a skill for making the most of a space and capturing a room from the right angle to showcase the offering. Images make such an immediate impression online and poor images will hugely impact perception and interest.
Keep your space clean and clutter-free. The idea is to set the areas in a way that the tenant could imagine themselves putting their own stamp on their future home – even if with just a few soft furnishings like a shaggy rug or statement cushions.
Most, if not all photos online perform best when captured in the landscape. Keep this in mind when briefing your photographer. Ensure you're honest about the property. It's one thing to bring the best out of a space and another to be misleading about the size of a room.
8. Practical Renovation
It's easy to get carried away with renovation and it can become a passion project. Be strategic in your renovation plans, focusing on changes and developments that enhance the value of your property.
9. Be Proactive and Responsive
One of the number one reasons landlords lose tenants is because they have felt that an issue was not dealt with in a suitable way, or at all.
A high turnover in tenants is not what any landlord wants, as it's not only costly but time-consuming. Be recognised for sticking to your word and linking to the next point, build a reputation for being fair and contactable.
10. Communicate
The best way to be on the same page as your tenant is to talk to them. Make yourself available when they have a query or an issue. If you're not managing your property yourself, it is still worth letting your tenants know how to contact you should something arise that they need your support with.
Building a relationship can be done over time, through regular (but not too regular) visits to the property, acknowledgement of seasonal holidays and following up a conversation with an email. Keep the lines open and always be fair in your approach.