Best Ways to Monetise Your Website in 2019
2 min read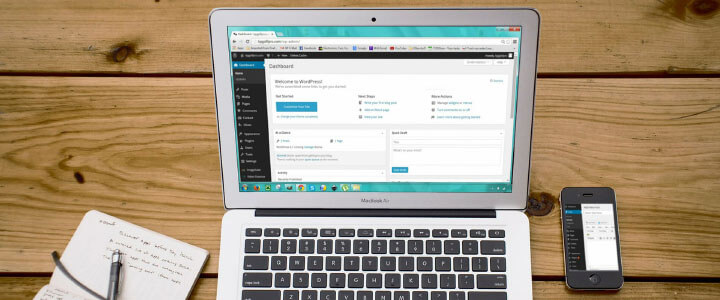 Making money from website monetisation is not something new and anyone can do it. However, it requires a lot of work just because the competition is very high and people are hardly going to see your website.
The website monetisation business can be successful business generating high levels of income and the best thing is that the costs are very low. If you create a good looking website that offers your readers some quality information, with some advertisement you can build your online business empire.
There are a lot of different ways you can monetise your blog, which is why in this article we will go through some of the best ways to monetise your website.
Affiliate Marketing
This business model has been very popular in recent years and many people made successful online business generating even 6-figure income. The process is very simple, you can find products that are similar to your niche on Amazon or other affiliate program offering websites, advertise them on your website through links or images, then get income from 30-70% of the price of the product whenever someone buys it through your website.
Pay-per-Click (PPC) Advertising
This is also a widely used monetisation method for websites and it allows website owners to infuse their websites or blogs with third-party ads. Google Adsense is the most popular choice among website owners just because it serves ads that are relevant to your audience and has the highest CPC and CPM.
However, some companies like Google require registration and approval before you can start using their services just to make sure you are following all the guidelines. This can generate high levels of income and you can get anywhere from $0.50-$5 per click.
Also, if you have an Amazon store, an Amazon PPC Agency can help you achieve great success in sales.
Sell Website Ad Space
If you want to go solo, you can sell your own ad space on your website. Ad space can be extremely pricy depending on the traffic you get on your website. So for example, if you are getting 50,000 monthly visits on your website with an average CPM of $5 your ad space is worth $250. Some ad spaces banners and full cover ads could go up to $4000-$5000 a month and that is only from one ad. If you sell different ad spaces on your website, you can earn a lot of money.
The only downside to this is that sometimes can be hard to find companies that would want to advertise since everybody is using Google Adwords and it requires a lot of traffic in order to be successful.
Sell Your Digital Products
If you are running a successful website that generates a lot of traffic, you can sell your digital products like eBooks, services or photos that could turn out to be a very successful business. If you want to keep your website as it is without creating a full eCommerce store, you can add a buying section after the articles for your digital goods. The good thing is that there are no shipping costs and everything could be set up easily with WooCommerce.
Generate Leads for Other Companies
This means that your website will act as a channel to connect the customer to the right business. There are a lot of organisations that provide links and description and whenever your readers click that link, it will redirect them to the company website. This can also be a very interesting idea for website monetisation.
These are some of the top monetisation methods nowadays, and for every method, you have to have plenty of visitors in order to make money. That is why you have to start building your website brand and in time attract the desired traffic that will make you a lot of money. There are other online money-making opportunities such as online betting on sports, eCommerce, Freelance and much more, but website monetisation is where everyone can start building their online business.
Author: Mario Petkovski