How to Set up Automated Emails on Your E-Commerce Website
2 min read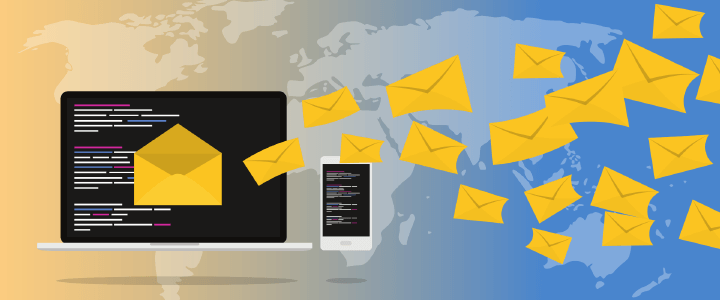 Email automation offers five key benefits to business owners. One, automated emails are delivered at the right time and this boosts open rates. Two, since emails are sent based on the customer's or prospect's interaction with the company, he or she is likely to respond positively to the message. Messages can be crafted based on a customer's past purchases, categories they viewed, their location and so much more.
Three, automation can boost conversion rates and revenue for your store. Four, it is a great way to nurture prospects and get them to convert to customers. Finally, you save time and effort that goes into crafting and sending emails one at a time to each customer manually. But how do you get started with email automation? Consider the following tips.
Understand the Triggers
The first step in automation is taking time to understand the triggers. These are actions a customer or prospect takes causing you to send them an email. You can send an email to a customer after signup, purchase, cart abandonment, and on their birthday or anniversary.
Another trigger could be a prospect browsing through a certain category on your eCommerce store. When you send an email after a trigger, you can get the customer or prospect to take action. For instance, sending an email after cart abandonment can convince the customer to go back and make the purchase.
According to the Baymard Institute, the average cart abandonment rate is 69.57%. These statistics are proof that there are so many people who visit e-commerce stores and leave without making a purchase. The reasons for cart abandonment are legion. Some of them include complex checkout process, high shipping fees, lack of trust, lack of their preferred payment option on your website, and technical issues.
At times the customer could have simply gotten distracted and abandoned the process. Sending an automated reminder soon before the customer forgets about you or makes a purchase elsewhere can convince them to go back to your site for the purchase.
As an eCommerce store owner, you can also send automated emails to customers who have stayed for so long without making a purchase. Think about upsells and cross-sells, educational content and subscription renewals as well.
Get the Right Email Solution
After understanding why and when you should send automated emails, the next step is to find a good email service provider if you don't already have one. In addition to the automation features, you should also consider email templates, cost, ease of use, security, scalability, analytics, and support when selecting an email service provider.
For automation, check how easy it is to set up and run your campaigns. Does the solution come with predefined workflows or pre-made email templates? Are there options for personalisation?
Remember to check integration too. You will need a couple of integrations, including CMS and social media. This email automation article by Sendinblue expounds more on why integration with CMS is important. Sendinblue is a company that offers a couple of cloud-based marketing solutions for businesses. Compare a number of solutions on the market paying close attention to the features.
Before you start shopping for a solution you, can come up with a list of your business needs. Determine factors such as the number of emails you expect to be sending each month, triggers you will be using for automated emails, transactional emails you send, and statistics that are important to you.
Set up Your Campaign
Once you have your email solution in place, the next step is to go ahead and set up your campaign. The individual steps you follow when setting up a campaign differ based on your email service provider. This part should be easy since you will be taken through step by step as you select and key in information that is specific to your campaign.
Most solutions will use something called a marketing automation workflow. You simply set a workflow based on the triggers you identified. Some solutions come with predefined workflows and all you have to do is to select what suits your business. This makes work easier.
Measure the Results
You should not automate and forget. Constantly check the results of your automation and the value it is adding to your business. Otherwise, you may end up spending time and money without getting any returns.
If you are not getting any success with your cart abandonment or few people are opening your welcome emails, you need to go back and check what you are doing wrong. You may need to change your headlines, adjust the timing or use a new template to get better results.
With well-designed automated emails, you will cut down the manual work and improve the success of your eCommerce site. Most importantly, you will serve your customers better and this not only contributes to profitability but also customer loyalty.