How Long Does It Take to Get a Communications Degree and How Useful It Is?
1 min read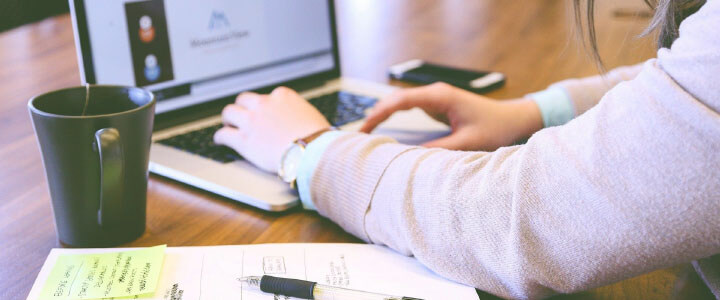 Communication is a very important tool in the world of business. Using the right tactical speaking skills for corporates and companies is necessary for a professional. Areas such as marketing, digital media and more completely rely on the effective articulation of ideas and messages.
A degree in business communication is useful for client executives, public relation specialists, communication managers, and more. It can help one succeed in the workplace as effective and persuasive speaking skills can help gain the right leverage at work.
This degree takes somewhat between three to four years to complete. The learning that one develops during these years helps student imbibe an understanding of business, media and also cultural studies. The theoretical and practical skills that one gains proficiency over during this phase makes for a solid groundwork in public relations, advertising, professional writing and more.
If communication is your forte or if you are looking to enhance your skills in the competitive business world, then this degree is the right choice for you. Here are other reasons why you should consider pursuing a degree in business communications:
Brilliant Business Communication Skills
The business world thrives on interaction which is the basis of all work. Having good written and verbal skills in this industry can give you the right leverage to steer ahead.
Through this degree, you will learn how to communicate effectively in the professional world and also enhance your thinking, analytical and management skills.
Gain an Understanding of Business Channels
The corporate industry is giant and has its own set of functionalities. There are various channels of communication that are used by business ranging from oral, electronic and multimedia.
Similarly, the method used can be formal, informal or even unofficial. Students learn to plan and also implement communication strategies for a variety of reasons.
Learn a New Way of Communicating
You might be a brilliant speaker who can talk coherently but that does not suffice in the corporate world. Normal communication and business communication are two different things.
The skills that you develop during the course would push you out of your comfort zone and help you gain an understanding of valuable sources. You would also learn to use tools of communication in a productive and business-like manner.
Excellent Job Opportunities
By obtaining an in-depth knowledge of business communication, you can land yourself a good job profile. Every employer would favour a candidate who is well versed with the communication skills of the business world.
The degree would certainly help in shaping you to be a dynamic individual who is versatile and can function well in various industries. Not only will you also get monetary benefits in the form of a good salary but will also have many avenues to avail. From being a sales manager to an advertising guru, you can try your luck at anything.