China's Leading Digital Marketing Conference to Return in 2020, Fuel Further Insight into Booming E-commerce Sector
1 min read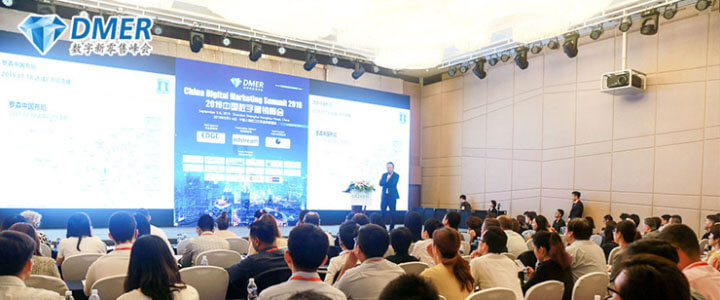 Duxes is pleased to announce the launch of the China Digital Marketing Summit 2020 (DMER), which will take place in Shanghai from September 17-18, 2020. This upcoming event aims to meet the latest demands of companies in the digital marketing, e-commerce and online retail sectors, shedding light on current hot topics, industry concerns and new innovations.
From Tmall's proposal to become the main platform for global brand digital transformation and upgrading, Tencent has recently expressed its desire to become a "digital assistant" for everyone, helping industry players to "go digital". This well-established internet giant is committed to providing a basis for the digital evolution of brands.
The full force of this change is gradually emerging – not only in short-term marketing campaigns, but through long-term strategies to make brands' decision-making habits faster and more scientific. Understanding the audience and moving away from the experience-led model to a more refined form of management lies at the root of every contact with customers. This is the essence of digital brand transformation and the main future trend. Business–to-consumer communication is being rebuilt from the ground up. Therefore, Duxes believe that embracing these platforms in 2020 is an important step in the digital transformation of brands.
The China Digital Marketing Summit 2020 provides a leading platform for analysts, marketing professionals, and representatives of major brands, e-commerce platforms, technology companies, and retailers, to share knowledge on the explosive e-commerce sector in China.
The event will gather representatives of e-commerce platforms, consultancy agencies, retailers, and other industry figure, to cover the latest marketing and digital trends in China, addressing key issues such as AI, big data, mobile marketing, consumer experience and brand strategy, as well as the impact of digital entertainment and new delivery channels on consumer behaviour. The Summit will help attendees build the bridge of communication with Chinese consumers.
What Will You Learn?
The lessons learned from the explorers of digital marketing
The 'golden rules' of digital marketing
How AI, big data empower marketing resource allocation
How to use digital entertainment to promote digital marketing
Should professional brands yield to big delivery channels?
How brands adapt to the trends of the times
Understanding a brand's value and how to turn a story into a brand strategy
The new era of digital marketing needs to create a new profile of users
Mobile marketing: building deep interactions with consumers
Creating a consistent online and offline consumer experience
For further information, please contact:
Ms. Cindy CUI
Tel.: + 86 21 5258 8005 Ext. 8253
Email: events@duxes.cn
Website: www.duxes-finance.com/ecommerce/index.html