How to Start Your Own Business Coaching Business
2 min read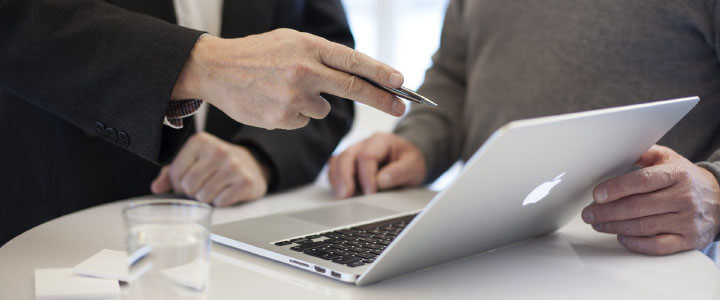 Across the corporate landscape, company leaders are increasingly turning to business coaches to help drive them towards greater success.
For aspiring business coaches looking to establish their own business and make a difference to the business market for years to come, here's our guide to establishing your coaching business and getting it noticed.
Consider If Business Coaching Is the Right Choice for You
There's more to business coaching than just knowing a lot about business; you also need to be able to empathise, listen and articulate your advice in a way that your clients can understand. It's important that business coaches don't get stressed and frustrated with their clients and provide them with unbiased support that will really make a difference to their firm.
Before you start a business coaching company you should think long and hard about whether you have the people skills and temperament to have a beneficial impact on the organisations you intend to support as a coach.
Learn More about Business Coaching
Even if you're a seasoned entrepreneur with many years of business expertise under your belt, you may not be the perfect business coach just yet. Alongside corporate knowledge and leadership skills, you also need to understand the role that business coaches play in supporting their clients and their organisations.
You could do this by investing in training that will give you a greater insight into how to be a better coach. One course worth looking into is The BCF Group's one to one coaching which can help aspiring business coaches to learn more about this rewarding career.  They have a few different coaching courses to choose from and even offer in-house courses if you want someone to come in and coach multiple managers.
Create a Business Plan
Starting any new business is a daunting task that shouldn't be taken lightly, so when you first start your coaching business you need to make a detailed plan and take the time to consider your long- and short-term goals. You'll also need a budget so that you can understand how much your new venture will cost and how you're going to finance it. As any seasoned businessperson knows, your new entity needs a comprehensive plan from the start so that you can monitor its progress and understand how it's progressing throughout its lifetime.
Advertise Your Services
When you first start getting your business coaching business off the ground you need to advertise your services and reach out to potential clients. As part of this process, you need to make a website and social media pages for your business so that it has a strong online presence.
Once you have these set up then you can start advertising your services and trying to attract clients. There are many business coaching magazines out there that will host adverts, as well as a number of blogs and other online platforms that could be good for you to reach out to and use to promote your new business.
Showcase Your Business Credentials
Organisations that are looking to work with a business coach often focus on the person they'll be working alongside, and are looking for someone with a lot of relevant experience and industry knowledge, so make sure that your experience is clearly visible, both on your firm's website and on social media sites such as LinkedIn.
Don't just share your CV: use portfolio examples, a short professional biography and past news stories to showcase your business success and prove to potential clients that you are the person who can help them to create the organisation they're striving towards.
Become a Member of a Coaching Association to Show Your Commitment to the Profession
Show your new clients and industry peers that you're committed to becoming a good business coach by becoming a member of a professional association. Currently, the coaching market isn't officially regulated, but unofficial organisations like the Association of Coaching can offer you the chance to show that you're committed to being a great coach, and also get your name out there amongst other respected coaches.
Attend Networking Events
Business networking events are a great way to advertise your business and find out more about the corporate landscape in your local area. You can join specific business networks to gain invitations to their events, or alternatively you can attend events that welcome any businesses and professionals from across your city and find out more about the companies in your region that could become potential clients.
Share Your Success Stories
As your business grows and works with new clients you should continue to promote it and use the success your clients achieve to show other businesses how far they could go if they sought out your advice.
Most of your clients will be happy for the free publicity, but if they aren't keen to be used as a case study then you can remove their company name and make the example anonymous. If they're happy for you to share their business name and details of the work you did for them, then you could also ask them for a testimonial to help you further boost your profile and show the success of your coaching techniques.