How Compliance Is Becoming Increasingly Important in Business
2 min read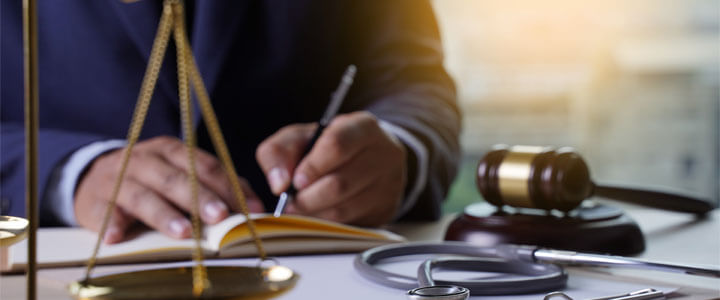 For most people, the term 'compliance' instantly invokes thoughts of steering clear of legal trouble with courts and governments. Even though avoidance of legal action is a key element of any compliance framework, it's just one piece of the puzzle. To get the bigger picture, you should take your time to understand what compliance is and why it's important for your business.
What Is Compliance?
When it comes to business and corporate management, compliance simply means abiding by all of the legal laws and regulations regarding how they manage their business, their employees, and how they handle their customers. The idea of compliance is to ensure that businesses and corporations act responsibly.
Compliance Types That Businesses Should Consider
Whether your business is big or small, and regardless of your specific situation, it is important to have a working knowledge of the different types of compliance, what they entail, and what they mean for your business. The following are five compliance types to consider:
1. Industry-Specific Compliance Standards
There are also various industry-specific compliance standards that apply to different industries. A few examples include:
HIPAA: These compliance regulations apply to the health care industry. They are designed to protect patient information.
FISMA: The FISMA compliance regulations apply to the federal government. They are designed to protect the information kept by governmental organisations.
FINRA: The FINRA compliance requirements apply to the investment industry. They are designed to regulate stockbrokers so as to protect investors against potential fraud.
PCI-DSS: The PCI-DCI compliance regulations apply to the payment card industry. They are designed to regulate payment solution providers and financial institutions so as to protect consumers.
Basel III: The Basel III compliance standards apply to the banking industry.
SOC 2: The compliance applies to SaaS vendors or service providers who store customer data in the cloud. There are two types of SOC 2 compliance: SOC 2 Type I and SOC 2 Type II. Be sure to find out the reasons why you need SOC 2 compliance.
2. Government-Imposed Compliance Standards
There are several government-imposed compliance standards. The following are a few examples:
Sarbanes-Oxley (SOX): It applies to all public companies with some provisions applying to private companies. It's designed to regulate corporate governance and financial practice.
General Data Protection Regulation (GDPR): This is a compliance regulation that not only applies to European companies, but also to companies outside Europe, that process data of European citizens.
3. International Compliance Standards
The International Organization for Standardization (ISO) standards are some of the internationally-recognised standards that apply to a wide range of industries. There are thousands of ISO standards, which include ISO 9001, ISO 14001, ISO 27001, and 450001, to mention just but a few.
Reasons Why Compliance Is Important
It's important for business owners and professionals to understand the importance of regulatory compliance in business. The following are the main reasons why compliance is important in business:
1. Avoidance of Legal Problems
When you don't comply with the compliance requirements that apply to your business, you might face costly sanctions that may harm your business. Therefore, the most obvious consequence of non-compliance is that it increases your risk of lawsuits, penalties, fines, and business shutdown.
No business owner wants to face criminal charges for not complying with the law. Therefore, the reduced risk of legal problems is, perhaps, the most beneficial importance of compliance in a business.
2. Increased Productivity
Companies that adhere to both the internal and external compliance standards get to see increased productivity compared to those that do not. OSHA's compliance and assistance programs, for instance, have assisted many businesses to address safety and health hazards in their workplaces.
OSHA's compliance helps businesses to experience increased productivity in two ways. Firstly, their employees are more zealous to work as they feel that their employer cares about their health and safety. Adhering to safety standards also helps to prevent injuries, fires, or building evacuations.
3. Building a Positive Reputation
The success of any business pretty much depends on its public image. Companies that comply with both internal and external compliance standards hardly ever have lawsuits levelled against them. This helps them to uphold a positive public image, which helps them to stay ahead of their non-compliant competitors. Therefore, a company that values its reputation shouldn't take compliance lightly.
4. Building Customer Trust
When an organisation faces legal problems due to non-compliance, consumers lose their trust in it. It's a no-brainer that a company that is deemed untrustworthy is bound to experience a drop in their sales.
Compliant companies, on the other hand, find it easy to build their customers' trust. Since they have few or zero legal problems, they are able to uphold a positive public image and build consumer trust.