Is Having a Car Warranty a Sound Financial Choice?
1 min read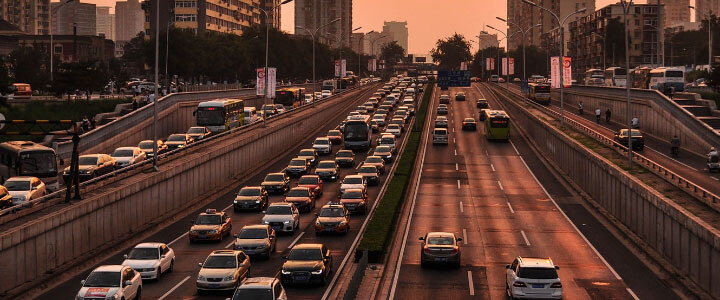 Being a motorist can be challenging, from the congestion on UK roads to the issues surrounding unscheduled (and often costly) repairs.
The latter point is particularly troublesome, especially when you consider that we continue to rely heavily on our vehicles. In fact, an estimated 36% of the adult population in the UK continue to commute to and from work each day using their car, despite the rising cost of fuel and the frequent warnings from environmental groups.
There's clearly a pressing need to keep our cars in good working order, and investing in a third-party warranty from service providers like ALA can help you to achieve this objective. But does this really make financial sense?
Understanding the Financial Benefits of a Third-party Warranty
In simple terms, an automotive warranty provides an advanced form of mechanical breakdown insurance. This is designed to protect your vehicle in the event of an unexpected breakdown, providing financial coverage and genuine peace of mind in the process.
It's important to appraise whether or not third-party warranties offer value, however, as no two policies are created equal whilst the cost of repairs also varies from one automotive brand to another.
You should also note that all new vehicles automatically come with a manufacturers' warranty, which usually provides comprehensive coverage for three years on average.
However, you'll be liable for the cost of all breakdowns and repairs once this expires, so those of you buying a premium model may want to secure a third-party warranty in order to safeguard your investment for longer. The same principle applies when buying a used car, as in most cases these vehicles won't be protected at all.
The precise make of car that you buy should also impact whether or not to invest in a warranty, as recent research suggests that some are more prone to breakdowns, repairs and subsequent claims than others.
After analysing data from 40,000 policies and £3 million worth of authorised claims, one study found that Alfa Romeo drivers topped the list with a claims rate of around 40%.
What's more, potentially complex repairs such as suspension, electrical and cooling system faults increased the cost of long-term maintenance, with the average claim worth a hefty £335.47.
Make no mistake; a high rate of claims and expensive average repair costs can hit your pocket considerably, and in such instances an third-party warranty from a competitively priced service provider will save you huge sums of cash over a vehicle's lifetime.
The Last Word
In 2018, Motoring Research confirmed that the average cost of owning and operating a car in the UK peaked at £388 each month.
This research did not make allowances for unscheduled repairs either, and in this respect, it's easy to see how third-party warranties can provide considerable value for money and reassurance to motorists.
This is particularly relevant in the case of used car owners, who are often at the mercy of inflated repair costs as their vehicle ages and its value depreciates.