Social Trading – What It Is and How You Can Get Started
1 min read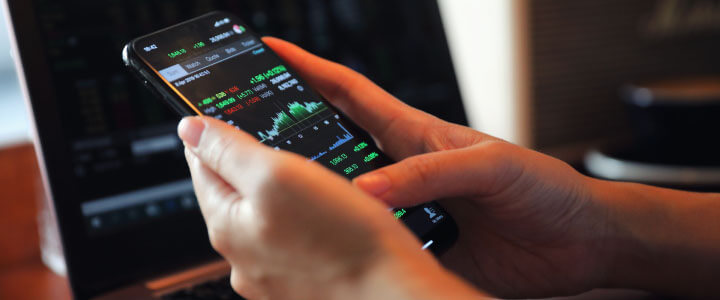 In a world where trading has become quite a common way of making money, social trading has also earned its spot in the equation. But what exactly is social trading? Where does it take place? How do you actually use it to start making a profit from it? Every important detail that you should know about social trading will be in this article – something that every beginner should read.
What Is Social Trading?
Social trading at this point is concerned with the automatic trade replication, as well as the ability of the trader to interact and share his opinions on the market. Initially, social trading began with newsletters and mailing lists – but later on, it changed into chat rooms and mailing rooms.
To put it simply, social trading is a trading strategy where you take another person's trade and make a copy of it. It is a good option for those that do not have a lot of time to invest in their own trading strategies and opportunities. All of these activities generally occur on social trading platforms.
Components of Social Trading
Social trading features several components, which include:
The Market: Mostly in the Forex market, but you may also find it in other financial and cryptocurrency markets.
The Broker: Similar to a travel companion on the Forex market, they will support your financial trading.
The Signal Provider: This is the professional whose trades you wish to copy. It is, in other words, the platform from which you collect your data.
The Follower: In this regard, you are the follower of a successful trader. You should also make sure to check the objectives and the risk tolerance – and translate them into your specific choices.
The Social Trading Company: This company provides the platform responsible for linking the signal provider and the account. It is pretty much the broker between your own broker and the broker of the signal provider.
Once you have learned these components, it should be easy to get started.
How Does Social Trading Work?
The manner in which social trading works is actually quite simple. On each platform for every broker, at some point, you will come across traders that want to share their ideas, strategies, and historical performance. All you have to do is click on their activity and replicate them. You just need to find the most suitable trader.
However, you need to be very careful who you choose when you get started. Check their historical performance, as well as the risk level that they are taking. Ideally, you might want to try reading the Trusted Broker Reviews to see exactly where you may find some good traders. You get started by picking a good one – and after that, your returns should be coming straight at you.
Concluding Remarks
Getting started with social trading should not be a difficult task. You just need to know where to look so that you can only copy the good data. Be a good follower and choose the right signal.