What Every Business Needs to Know about Temporary Structures
1 min read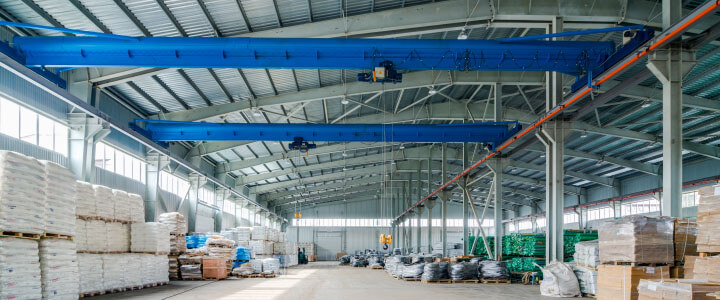 There are several reasons why a business may need a temporary structure. Whether to move the business to a temporary site or to expand a business' office space, temporary buildings are a better and cost-effective option than permanent buildings. One of the greatest benefits that your business can get from these temporary or modular structures is that office expansion doesn't necessarily have to hinder your normal business activities.
This means that your employees can continue their day-to-day office responsibilities as the expansion of your business structure takes place. It also means that you do not have to be overly worried about the safety of your employees during the construction or expansion of building structures.
Before we talk about why your business may need a temporary structure, let us first understand what a temporary or modular structure is.
What Is a Temporary or Modular Structure?
You can trace the history of temporary structures to the Second World War. American troops returned home as soon as the war ended. However, building a permanent building during the war for soldiers who wanted to settle down at their current location was not an option. One of the reasons for this was the cost implications of building a permanent structure. Another reason was the time it would take to finalise the construction.
As a result of these difficulties, governments began thinking about innovative ways that they could manufacture prefabricated parts that would meet the immediate need of their troops.
This led to the emergence of temporary structures. These structures were manufactured off-site and sold to the government. All the needed to do after the purchase was to take the buildings to the locations they were needed and simply assemble them. Click here to hire temporary buildings for your business.
Since then, individuals, businesses, and governments among others have turned to temporary structures as a cost-effective and time-saving option to achieve their desired results.
Why Your Business May Need a Temporary Structure
They suit all purposes: You can use temporary structures for almost any purpose. Whether your business has something to do with schools, homes, hospitals, shopping malls, corporate offices, or anything else; you can use temporary structures for them. This is because their parts are often prefabricated and can fit together with other parts during assembly to get the desired result.
They are cost-effective: Want to save some cash while not giving up on quality? Temporary structures are a better option to save costs than traditional structures. The best part is that you can get almost the same benefit that you would get from traditional structures without spending your profits. Temporary structures are cheaper and faster to assemble than permanent structures.
They can also be permanent: The term "temporary structure does not in any way imply that you cannot use them permanently. They are durable and can last for several decades without any need for serious renovations. Typically, a temporary structure that is well maintained can last up to 60 years before you will need to renovate it.
It is important to state here that your business will not be able to use temporary structures as collateral. Financial institutions do not see them as an asset.