The Benefits for Entrepreneurs of Trading Forex Currency Pairs
1 min read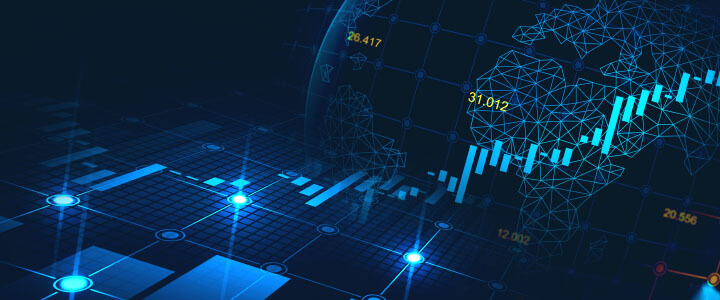 If you are an entrepreneur based in the UK, then you might be on the lookout for new opportunities to make money. The world's Forex market is something that many investors are moving into in order to generate more wealth. This is the largest financial market around and it deals in global currency. Traders choose currency pairs like the GBP/USD and try to predict where the price will head next in order to profit from the movement.
If you are new to the FX market, you might wonder why you should choose trading currency pairs over other investments. Here are a few reasons why it appeals to so many business leaders and entrepreneurs.
Simple to Access and Inexpensive to Start
Entrepreneurs prefer ways to make money which do not incur big set-up costs and investment vehicles that are not tough to break into. Trading Forex is the perfect solution for many as it is simple to make a start. The digital revolution seen around trading this market means you only need a computer, an FX broker account, an internet connection and some basic knowledge to get going.
Be careful to thoroughly research any broker that you think about signing-up with in advance so that you are not scammed. Check out sites online which review ATFX and other brokers to help with this. Branching out into FX trading does not require lots of upfront capital – it certainly will not cost as much as setting up a new business or opening another physical store location.
Chance to Make Big Profits Quickly
The biggest reason many UK entrepreneurs choose to trade currency pairs on the global FX market is due to the potentially large profits that can be made. The Forex market sees trillions made in trades every day, and this large volume of trading makes it very liquid.
For traders who know what they are doing and can pick out the right pair to trade, this can offer not only big profits but also fast ones. Compared to something like stocks which you may have to hold for months or years, FX pairs can give you a good return in just one day!
Fits in with Lifestyle
Entrepreneurs are busy people with hectic lifestyles. The great thing about trading FX currency pairs is that even if you only have a spare hour each day, it can be fitted in around your other commitments. If you use social trading, it makes the whole process even quicker.
The FX market is open 24-hours a day so you can trade when you find it most convenient. This means that you can diversify into FX trading while still having enough time for your other key business activities.
FX Trading Is a Viable Option
If you are thinking of diversifying your income stream and taking on new investment opportunities, trading FX currency pairs is a good shout. As the above shows, there are some very good reasons to consider it when compared with other assets you could invest in.