How to Use Digital Signage to Build Audience Engagement?
2 min read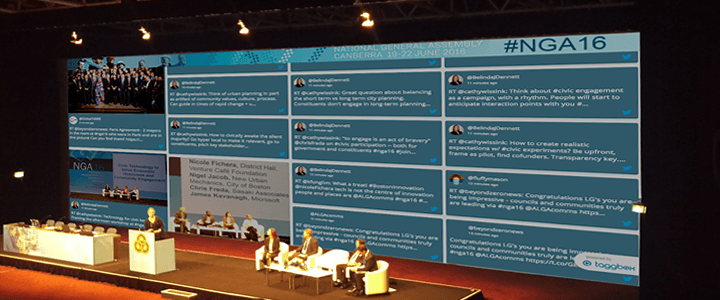 Digital signages play a crucial role today, there are various things digital signages can be utilised for. At last, our primary objective is to give our audience the best user experience and digital signages can help us with that very effectively and efficiently.
There are various things you can do with digital signages and here we will be talking about how one single detail can help you with boosting audience engagements.
Let's dive right in.
Ideas to Utilise Digital Signages for Audience Engagement
Here are a few potential usage ideas for leveraging digital signages to boost audience engagement:
1. Display Real-Time Social Media Feeds
Your users are probably already posting about you on their social media, why not display it on the big screen? Right?
A social media signage simply refers to the display of user-generated content collected from different social media platforms like Twitter, Instagram, Facebook, and many more. The content can be in any type, such as GIFs, images, text, videos, or anything else in between. It operates in real-time, which encourages people to interact with it, increasing user engagement as well as enhancing the user experience.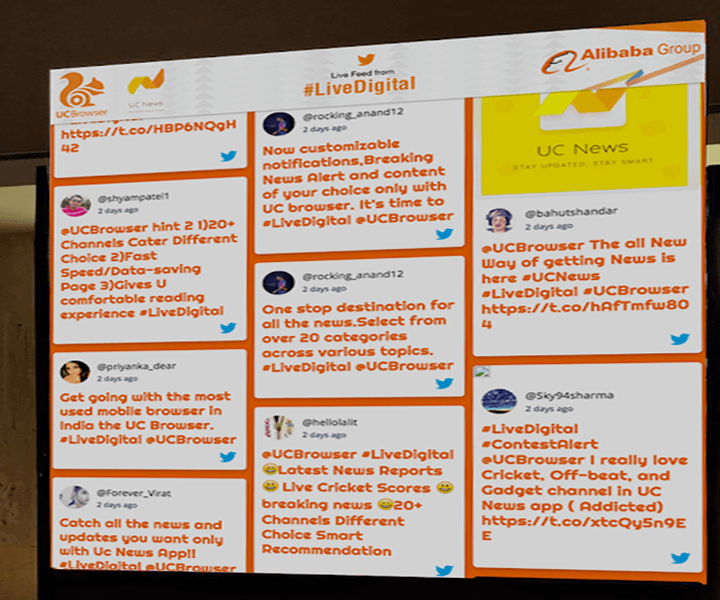 You can display these social media signage anywhere like events, in-stores, markets, stations or any other place you feel relevant for your brand awareness.
2. Branding & Sponsor Show-Off
Digital signages can be a great way to promote your brand's products and services around crowded places. It will help you elevate your brand value and brand awareness among the people. It is a great way of branding your products and services as you wish.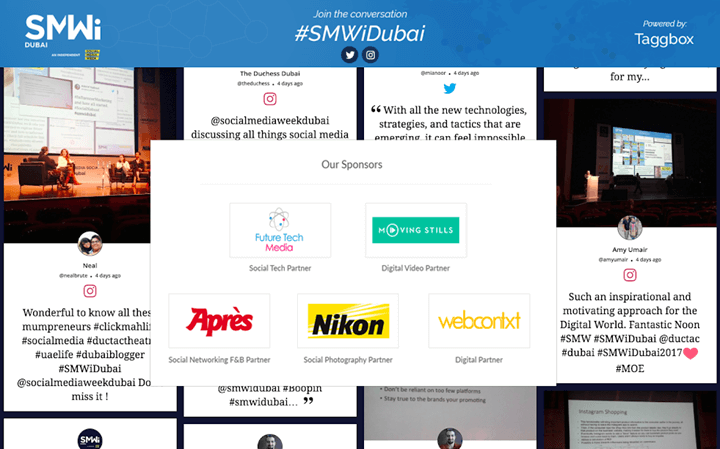 Strategically place sponsors around your brand, and its products and services. Make sure it isn't all about promotional content but just spreads brand awareness for your sponsors. Additionally, you can choose your favourite form of content such as videos, GIFs, or images to promote your sponsors and your brand in a more attractive way.
3. Convey Alerts, Announcements, & News
Informing your users about the happening around them is always necessary, in which digital signages can be of great help.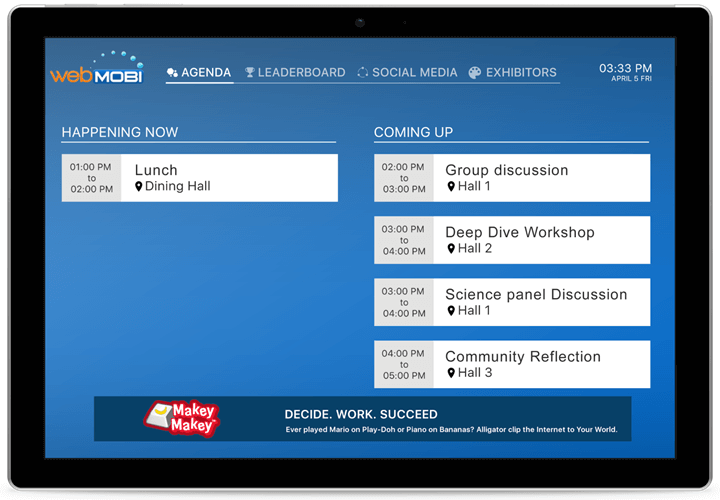 You can cast instant sale alerts, new arrival announcements, or any important updates you want to convey to your audience. Providing alerts about sales, contests, and other updates can inform the users and motivate them to interact and engage with it.
To inform your users about the happening around the world, you can opt for a News Ticker. It can include weather news, local news, or any breaking news you seem relevant.
4. Competitive Leaderboard Display
Gamification is an indispensable part of any marketing strategy. Taking your contests and competitions to the next level with digital signages can increase engagements. With gamification in the bag, there will be leaderboards too. To keep up the competitive spirit and keep the consumers on the roll, displaying the leaderboards around at different locations can help and get engagements.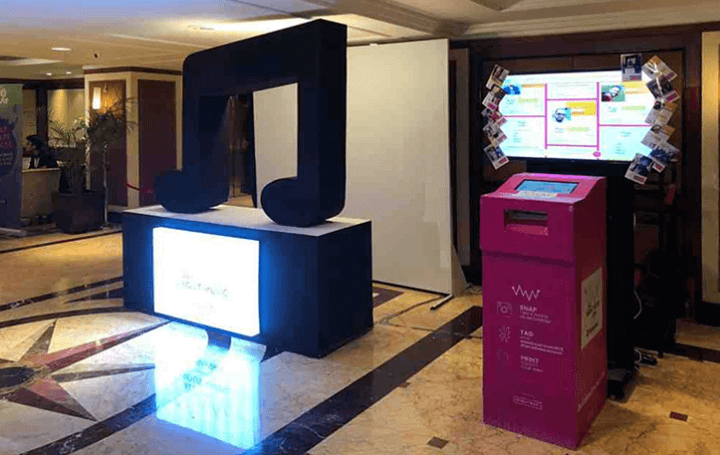 It can be later used to display the winners, their prizes, and their photos as well. You can collect social proof by introducing photos & videos in the challenges and contests, which can help you later with marketing.
5. Live Audience Response Results
Maintaining users' excitement and engagement with your brand is a hefty task, you need to keep up for it. One more way to keep your attendees engaged and excited is Live Audience Response Calculations. You can create online polls or connect a Decibel Meter (for sound) and display that on digital signages.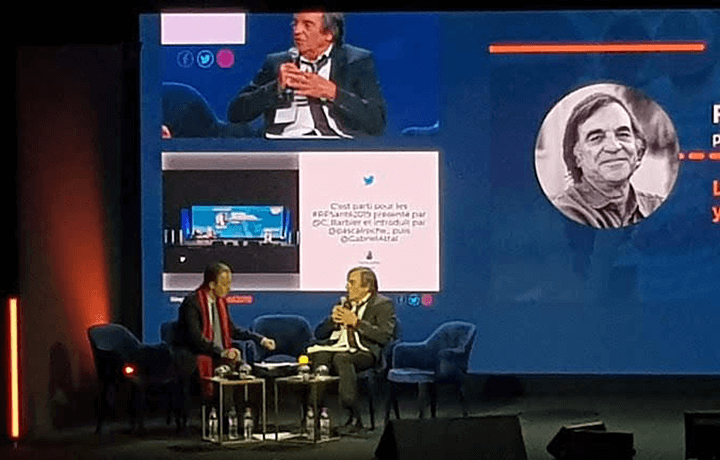 By displaying live audience responses on big digital screens, you give the users a reason to engage with it. It will motivate the users to shares their views and participate in the campaign with all their excitement.
6. Provide Photo Opportunities
A new trend with large digital signages is to use them as backdrops to give your users a better experience and opportunities to click pictures. It will help you spur up your brand and enhance engagement which is your primary motive.
You can display any theme or backdrop on those digital screens giving your audience enough options to choose from. The audience gets multiple backgrounds with just one screen at one location which can be a great engagement strategy. You can create specialised posters as well. You can do a lot with digital signages, all you got to do is think!
Takeaway
Sometimes doing something new and happening for your audience can be quite tricky but digital signages can help you to make it easier and more effective. Signages can assist you with a lot of things as I mentioned above and maybe some more things as well.
Audience engagement is our primary motive as, without engagement, there will be no conversions so digital signages can help you with giving your users an unseen experience.
So what are you still waiting for? Go and start with at least one of the above and see how your conversion rate increases.