How You Can Avoid Getting Business Fines
1 min read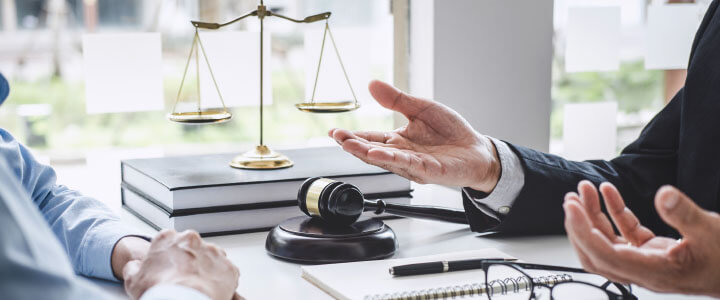 When you run a business, the last thing you want to happen is to get a fine. It can be easier than you think to get a fine and there are various ways that you can receive one of these. Whether you are getting a fine for not paying your taxes or you are getting a fine for not being compliant with regulations, this is something that you'll want to avoid at all costs.
The good news is that there are some steps that you can take to avoid getting fines that can impact your business financially. Keep reading to find out more about this.
Read up
One of the best ways to avoid fines in your business is to read up on what you should be doing. As a new business owner, you might not be aware of certain governing bodies who have a right to fine you if you are not doing something that they have asked. For example, those operating in the iGaming industry would need to know about regulations set out by the UK Gambling Commission.
If you spend some time researching all regulations that affect your business and get some expert advice, you should be able to do the right thing. With this knowledge, you can reduce the fines that your business receives.
Do Things Correctly
While this next tip might sound a bit obvious, it is important that you are doing things the right way in your business if you want to avoid fines. A good example of this would be when you are paying your taxes. Are you doing this digitally as the HMRC has requested? If not, you could receive a fine and miss out on filing your taxes in time.
In this case, you would want to invest in MTD VAT software that can help you to do things the right way. With this software, you can avoid missing out on important deadlines and avoid fines altogether.
Set up a Team
Our next tip for those who want to avoid getting business fines is to set up a team to monitor the activity of the business. This usually only works if you have a large business and cannot keep track of all of the activity. If you have a team that is focusing on regulations and making sure that things are done correctly, you can reduce the likelihood that you are going to get fined.
You might want to delegate this task to existing team members or hire a completely new team. Make sure that your team is educated in these matters before leaving it to them.
Pay Them
Finally, you should always make sure that you are paying fines as soon as you get them. Some companies will actually end up charging you more if you don't pay your fines and this is something that you'll want to avoid.
Of course, if you don't believe that you should have received a fine then you might want to dispute this before paying it. Otherwise, pay it as soon as possible and reduce the risk of getting a further fine.
Follow Our Advice
If you are running a business and are worried about receiving some fines then you should try to follow the advice that we have given you in this article. Think about investing in software that could help to keep things on track and don't forget to do your research.
Use the tips that we have given you and hopefully, you'll be on track in no time at all.