10 Tips for How Businesses Can Manage and Reduce Waste
2 min read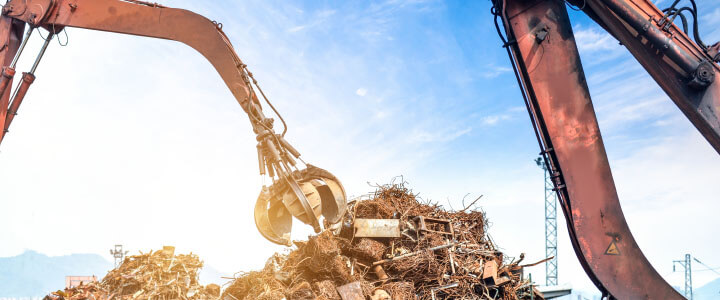 Businesses use a variety of approaches to become more eco-friendly. Many of the tactics relate to waste management and reduction. If those areas are among your priorities, too, keep reading for 10 useful tips.
1. Perform a Waste Audit
A waste audit examines a company's current situation and determines what it does well and where room for improvement exists. Some of your results may come as surprises. Consider them as paths for getting better, not reasons for discouragement.
2. Establish Single-Stream Recycling
You can play a meaningful part in business waste disposal enhancements by offering a single-stream recycling point that your customers and employees can use. When people realise they can recycle without separating the items first, many find it more appealing.
3. Don't Discard Food When Possible
Food waste is a major problem in many areas of the world. Tesco, a supermarket brand based in the United Kingdom, reports it redistributed 32,887 tons of food in 12 months and stopped it from ending up in landfills. Some charities — such as those serving the homeless — will not accept opened consumables for safety reasons.
Even if you have a lot of unneeded non-packaged items, like extra baked goods after a meeting, team members may want to take them home to enjoy later or give to their families. Explore what's in your power to keep food waste to a minimum.
4. Help Employees Take a Different View
Cutting down the amount of waste generated at a company requires encouraging workers to see the issue differently. More specifically, they should think about whether they can reuse something instead of throwing it away. For example, if a person receives a printed notice about a new office policy, they could use the other side to jot notes down during phone calls.
5. Repurpose Materials for Packing
Certain materials, such as paper and cardboard, are ideal for reuse within packing. Consider taking a closer look at what you usually discard and figure out if your company could turn it into padding or containers that keep mailed products safe.
6. Donate Items When Possible
If your business recently upgraded its office equipment or furniture, research how you could give away the unneeded stuff to area organisations. General Motors did that when it gave approximately $1 million worth of goods to groups in Michigan.
The most straightforward option may be to partner with organisations that assist companies in arranging such donations. However, if you only have a few things to give away, consider posting information on your company's news page to alert interested persons to the availability.
7. Talk to Suppliers About Waste Reduction
Curbing waste is a collective effort. Businesses should strongly consider starting conversations with their suppliers about what part those parties could play.
Walmart did that with a plan published in 2019 that makes its private-brand packaging more sustainable. The product containers will also feature information instructing consumers on how to recycle them. This initiative impacts more than 30,000 SKUs.
Making gains in managing and reducing waste takes time. Setting time-based goals for suppliers to meet is an excellent first step.
8. Go Paperless When Possible
The growing number of applications available to download means that people can sign forms, generate invoices and order products without ever using paper. Companies can examine which activities require the most paper, then consider whether digital offerings exist to carry out those necessities digitally. They can also encourage people to use secure online document storage services instead of printing out materials.
9. Provide Water Refilling Stations
A company can install equipment that lets workers refill reusable beverage containers rather than drinking from single-use plastic bottles. The business may encourage adoption rates by giving employees new products as gifts. A person is typically more likely to adopt a new habit if they have everything needed to do it.
10. Invest in Repairable Equipment
As a company weighs which new products to buy, representatives should prioritise purchasing products that are likely to last a while and can undergo repairs rather than ending up in dumpsters. Company representatives should learn the average lifespan of the product and determine the availability of spare parts and repair personnel before buying.
Knowing these details in advance increases the likelihood of buying something that fits in with business disposal plans and efforts to reduce waste. It also boosts the chances of feeling satisfied with a purchase.
Facilitate a Sustained Effort
Waste reduction and management are not easy aims, but they're rewarding ones. People working together at the company level can cause meaningful progress in these areas.
Bio
Emily Folk is a conservation and sustainability freelance writer. Check out her blog, Conservation Folks, or follow her on Twitter for the latest updates.