12 Best Cryptocurrency News Websites in 2020
2 min read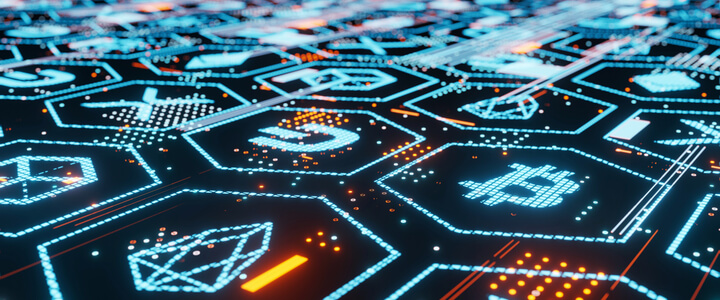 Many people get their news about cryptocurrency by searching for it and clicking the first site that pops up, assuming the news doesn't find them first. While there are generally some good options available at the top of the search engine results, here are the 12 best cryptocurrency news websites in 2020 that you can seek out when you want to be sure you are reading a high-quality trusted cryptocurrency news site.
1. DailyCoin
DailyCoin covers crypto news, as well as opinions and educational articles about Fintech, digital assets, and blockchain technology. They have a multinational team that is dedicated to introducing newcomers to cryptocurrency and blockchain with high-quality and relevant content.
2. CoinDesk
CoinDesk was founded in May 2013. CoinDesk provides news and articles, as well as videos, educational materials, newsletters, and events coverage. CoinDesk is recognised as a leader in blockchain and cryptocurrency news. This reputation is bolstered by the fact that it hosts the Annual Consensus Summit in May of each year.
3. CoinTelegraph
CoinTelegraph is a highly regarded site that was founded in 2013. The site offers news on cryptocurrency, blockchain, business, technology, and regulatory issues. Market analysis and expert opinion are also provided. The site also offers a substantial section of educational articles. The authors and management team are globally distributed, providing opinion that is international in scope.
4. NewsBTC
NewsBTC provides Bitcoin news, technical analysis, and market forecasts for Bitcoin and altcoins. The site has been in existence since October 2013. The site started out educating readers about Bitcoin and its possible effects on the traditional financial system but has grown to include a whole array of digital media coverage of altcoins, crowdfunding, regulatory news, and the convergence of technologies like the blockchain, IoT, AI and more.
5. AMBCrypto
Founded in 2018, AMBCrypto is an independent news publishing platform that specialises in blockchain and cryptocurrency news. The AMBCrypto team takes pride in being independent and unbiased in its coverage. The site covers Bitcoin and altcoins with price analysis, forecasts, and outlooks. The site also has an events section that lists all the cryptocurrency events happening for the coming year.
6. CryptoSlate
Begun in 2017, CryptoSlate provides data, news, and analysis to support the cryptocurrency community. The site delivers real-time price and data information for thousands of cryptocurrencies and delivers localised news and data to 26 different regions the site calls blockchain hubs. CryptoSlate also maintains a large directory of crypto-related companies, products, and people.
7. Bitcoinist
Operating since 2013, Bitcoinist reaches 2 million readers each month and offers countless insights through its coverage of Bitcoin, digital currency, and blockchain technology. The site provides everything from business news, technical analysis, and coverage of community events.
8. Bitcoin Magazine
Bitcoin Magazine is one of the oldest sources of Bitcoin news and information. Started in 2012, Bitcoin Magazine actually published a print edition until 2015. Founded by Mihai Alisie and future Ethereum creator Vitalik Buterin, the site has long provided analysis, research, educational materials, and thought leadership that intersect the spheres of technology and finance.
9. 99Bitcoins
99Bitcoins is one of the largest repositories of non-technical information about Bitcoin and altcoins. The site offers guides, tutorials, reviews, and videos about cryptocurrency and cryptocurrency-related topics. 99Bitcoins gives its readers reviews of wallets, exchanges, and various other cryptocurrency-related products. It also has guides on mining various cryptocurrencies.
10. Inside Bitcoins
Started in 2015, Inside Bitcoins began with the goal of offering the most reliable and informative news about finance, along with the best how-to guides and reviews. Their site produces content that appeals to both cryptocurrency newbies and professional investors.
11. CryptoBriefing
CryptoBriefing was founded in 2017. The original goal consisted of "highlighting the builders and calling out the scammers." The site has now expanded to report on cryptocurrency trends and innovators. This growth has not dimmed the site's passion for providing information to help distinguish legitimate products from scams. CryptoBriefing seeks to address "information asymmetry" where cryptocurrency insiders have more information than you do.
12. CryptoDaily
Founded in 2017, CryptoDaily is a free-to-publish media network which states as its mission to "cover and inspire the crypto and blockchain economy across the world." The site publishes coin updates, technical analysis, and guides to coins, exchanges, and wallets.
What Makes These Sites Better?
These websites have a history of providing trustworthy information to its readers. Its articles and information are high-quality and exhibit high journalistic integrity. These sites are held in high regard by members of the cryptocurrency community. Many of them go back to the early 10s and some, like Bitcoin Magazine, were founded by cryptocurrency luminaries.
These websites provide not only news, but they also give us company directories, reviews, and event calendars that help you help support the Bitcoin community. In an industry where things change so rapidly, it's important to rely on news sites that have been around and seen the ups and downs of Bitcoin and cryptocurrency. This is a list of the 12 most seasoned Bitcoin sites to give you the depth of coverage and insight that you need to make sense of Bitcoin, whether as an investment or a transactional currency.