The Benefits of Using a Financial Advisor for Investing
1 min read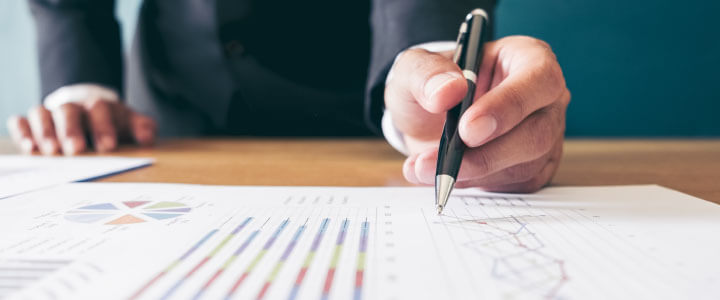 Investing in forex or stocks requires the careful management of trades and accounts and often involves significant amounts of capital. That's why many people turn to financial advisors to help them navigate the difficult decisions and daily challenges that are common in investment.
Personalised Plans
The benefits of using a financial advisor are wide-ranging. First and foremost, a third-party professional will use their knowledge and expertise to help you to form a personalised plan that suits your circumstances and goals.
Investment portfolios suffer when they are built haphazardly without any clear objectives. An advisor will consider specific tangible investments, take savings, insurance and budget into account and will know the tax implications and how things could change a year or five years from now.
Full-Time Educator
A financial advisor will have a wealth of training and qualifications and years of experience working in investment. That knowledge can be incredibly valuable when you start trading or investing for the first time. They can educate you about important processes and make suggestions about strategies that will improve your financial situation.
Advisors will also help you to avoid fraudulent brokers and outline specific investments and instruments you should use to maximise your return over time. That removes some of the emotional factors that can lead to bad decision making regarding money.
Execute Trades, Take Action
Those making a first foray into investment can be anxious and worried about when exactly to make moves. You may also lack time to oversee trades as much as you want personally. An advisor will ensure your money is deployed in the best possible way.
Regular Monitoring
Financial advisors will also manage your investments over time, providing regular statements on your portfolio and potential areas for improvement. Advisors will review the goals you set during the planning phase and will relay information and answer questions at your convenience via phone, email and video chat.
The assistance will also include research of companies and general markets regularly, so the advice you are provided is always relevant and up to date.
Tax Efficiency
The complex nature of the UK tax system can lead to errors that could cost you money. A financial advisor will assist you in navigating this legal minefield by considering all the possible implications before you make significant investment moves. They will also be up to speed with new legislation so you won't be caught out by unforeseen changes.
Types of Financial Advisors
Human advisors offer the most comprehensive financial advice covering everything from budgeting and personalisation to investing and management. You will be able to meet an advisor in person and talk about your portfolio in detail.
Investors now also have the option of using a Robo advisor. A Robo advisor offers a fully automated online experience and uses algorithms to invest client assets. They are a useful option for entry-level investors due to the low costs and ease of use.
Finding a reputable, trustworthy advisor can give your investment portfolio the extra edge it needs and help you to succeed as you attempt to make long-term gains from forex, stocks, bonds and real estate.