New Data Suggests That the UK Betting Industry is Now Starting to Recover
2 min read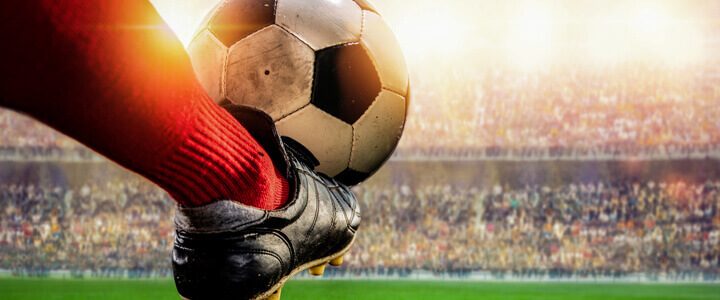 The 2019 coronavirus has impacted a lot of industries in the United Kingdom. The sports industry was greatly affected by this, and since March, many major sports events have been cancelled or postponed. Since this is the case, the sports betting market — not just in the UK but also around the world — has felt the impact of the loss of many sports events.
Sports betting has always been a popular gambling activity in the UK. It could be related to the fact that the UK locals are big fans of sports like football. Both in-person and online betting are allowed in the UK. Many online bookies already have their native apps like Melbet app by Betenemy that provide bookmaker reviews for punter to place safe betting.
From March until at least early May, sports betting activities went down in the country because of the lockdown. However, it didn't take too long before May also became the starting point for the betting market to start recovering. Based on new data shared by the UK Gambling Commission or the UKGC, there has been a notable increase in sports revenue in the country in May.
It was in May when sports events like the German Bundesliga returned and betting activities simply went up once again. Football plays an important role in this recovery.
In between April and May, the gross gambling yield or the GGY rose by 64 percent, but this isn't exactly because of sports betting. Since there was a lack of sports events during this period, many bookies started to accept real-event and entertainment betting to remain in business.
Cancelled Sports Events Led to an Increase in Online Casino Popularity
The lack of sports odds also made people turn to online casinos and this explains the increase in the gross gambling yield. Because of this, it appears that the gambling market isn't greatly affected by the on-going worldwide health crisis, but it's a different story for the sports betting sector.
Still, the UKGC did say that online gambling participation in the country didn't change a lot. In a statement, they said, "The seven waves of the YouGov survey conducted from 16 April to 18 June show past-four-week gambling participation has remained relatively stable, within a range of 28-32 percent."
However, since April-May, the online activities outside sports betting also appear to have declined by 48 percent. Virtual betting has also dropped by 14 percent according to the report. Other forms of gaming, including online casino gaming, also fell by 2 percent. However, slots gaming rose to 3 percent, but this is still lower than its 15 percent increase between March and April. Poker activities dropped by 11 percent from April to May as well.
It just really appears that the rise of online gambling activities outside sports betting mainly increased when sports events were absent in March and April. The UKGC also spoke about this in their recently released statement.
The Return of Sports Marks Recovery
The UKGC said, "Online operator data shows that with the exception of real event betting, there has been a fall in the number of active players for each vertical. Although some of the decreases are relatively small in percentage terms, this is not the case for virtual betting which saw a spike due to the Virtual Grand National in April."
When it comes to pointing out that sports betting activities are now starting to kick off once again, they said in the statement, "There has, however, been a notable recovery in sports betting participation, which fell to 1 percent in wave 9 (6-7 May) but has now risen to 5 percent in the latest wave (17-18 June). This corresponds with the return of more elite-level sport, including Premier League football."
The English Premier League did return in June and for football fans and punters, everything seems to go back to normal. Betting operators are now offering odds on the EPL once again after its hiatus for 100 days. Aside from the Premier League, other tournaments have or are already scheduled to return as well.
Because of this, we can only expect that the trend for sports betting would go upward, especially for the online sector. However, in-person betting may not go far behind. Especially now that the UK is becoming stricter when it comes to online gambling activities.
The health crisis the world is dealing with still seems to be far from over, but public places and businesses are slowly opening once again. In-person betting is already possible, but it is likely that punters would prefer betting online as they also consider their safety.